After six months and three intense heats that took place in Yala, the Cultural triangle and Down South, it was time for the much-anticipated final of the Knorr Master of Seasoning competition 2019.
On 16 October, six finalists arrived at the UFS Chefmanship Kitchen in Colombo. They gave it their all in the bid to win the coveted prize – the glory of being declared Master of Seasoning, plus an all-expenses paid trip for two to Malaysia, including a half-day session with chefs from UFS Malaysia.
The chefs, who had already triumphed with their dishes in regional rounds, all received great support on the day from their respective hotels.
As always, the chefs were given just 90 minutes to create a culinary masterpiece, using ingredients from a black box of seasonings. This time, their 'must-have' ingredient was Knorr Chicken Seasoning Powder. Their challenge: to make their most inspirational chicken dish ever!

The Judges
The judges tasked with making the final decision were: Chef Saman Wijeratne (Executive Chef of Unilever Food Solutions – Sri Lanka and Maldives), Chef T.M.C Thennakoon (principal/senior lecturer in professional cookery – SLITHM Anuradhapura), Chef Nuwan Wiranga (Lecturer in professional cookery – SLITHM), and Chef Chaminda Pinidiya (Senior Lecturer in professional cookery, SLITHM).



The finalists were all successful in creating beautifully seasoned showstoppers. After much deliberation, the top prize was awarded to Chef R.S.R. Deshapriya of Aliya Resort & Spa, Sigiriya, for his elegant Duo of Oriental Spiced Crispy Fried Sour Chicken & Roulade accompanied by a Thyme and Peppercorn jus. He took his inspiration from Knorr Lime Seasoning Powder, Knorr Crispy Coating Mix, and of course, Knorr Chicken Seasoning Powder.
The winners

First place: Chef R.S.R. Deshapriya – Aliya Resort & Spa, Sigiriya   

Second place: Chef Dasun Rangana, Saman Villas, Aluthgama, who wins two air tickets to Malaysia
Third place: Chef H.M.B.S Sandaruwan, Water Garden Hotel, Sigiriya, who wins a Samsung Galaxy S9


The winning recipe

Discover the recipe that impressed the judges the most, displaying the best use of creative seasoning: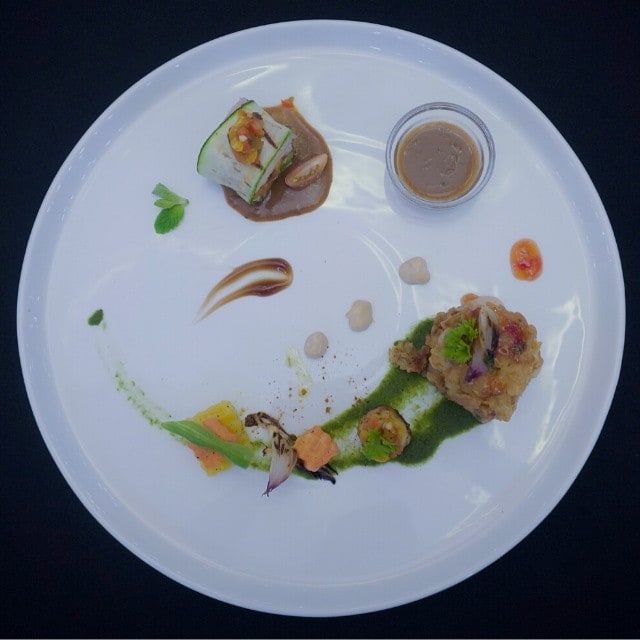 Sign up to our newsletter to stay up-to-date with news on upcoming Knorr Master of Seasoning competitions