Aromatic-infused Chicken Roulade by Chef Tuan Rizwan
This innovative Chicken Roulade was created by Chef Tuan Rizwan of Wild Coast Tented Lodge. It secured the 2nd position in the Yala Regional Competition, part of "Knorr Master of Seasoning 2019".

Aromatic Infused sous vide with a hint of oranges is a perfect solution to soothe the appetites of diners. Check out the recipe below!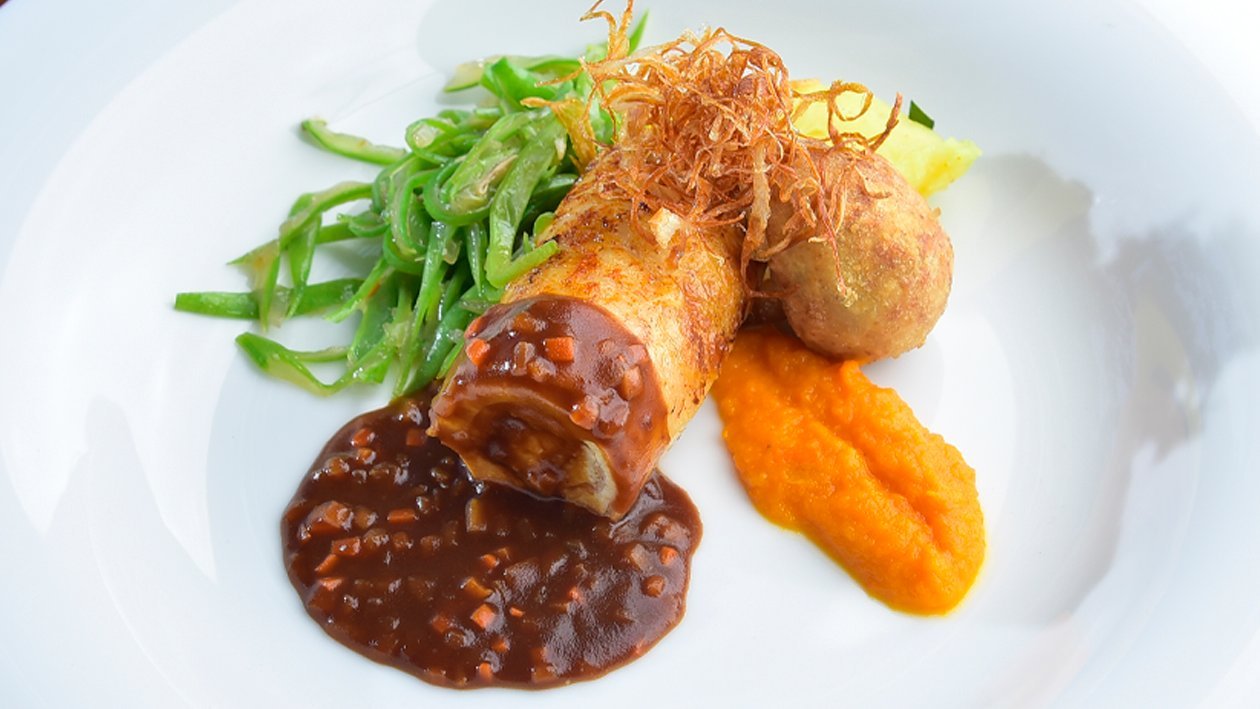 Ingredients
Chicken Marination:
Preparing the Stuffing:
Chicken breast, minced

300 g

Cashew nuts, chopped

25 g

Sundried tomatoes, coarsely chopped

25 g
Preparation
Chicken Marination:

Debone the whole chicken and separate in equal, flat pieces. Season with Knorr Chicken Seasoning Powder, Knorr Aromat Seasoning Powder, orange extract, mixed herbs and rest for 20 minutes in a refrigerator.

Preparing the Stuffing:

In a bowl, mix all the stuffing ingredients together and chill it for a few minutes.

Preparing the Chicken Roulade and Sous Vide:

Roll up the chicken keeping the filling inside and wrap it tightly.
Place the chicken roulade in sous vide cooker and cook till done.
Once the chicken is cooked, gently slice the roulades and served with demi base reduction with accompaniments.