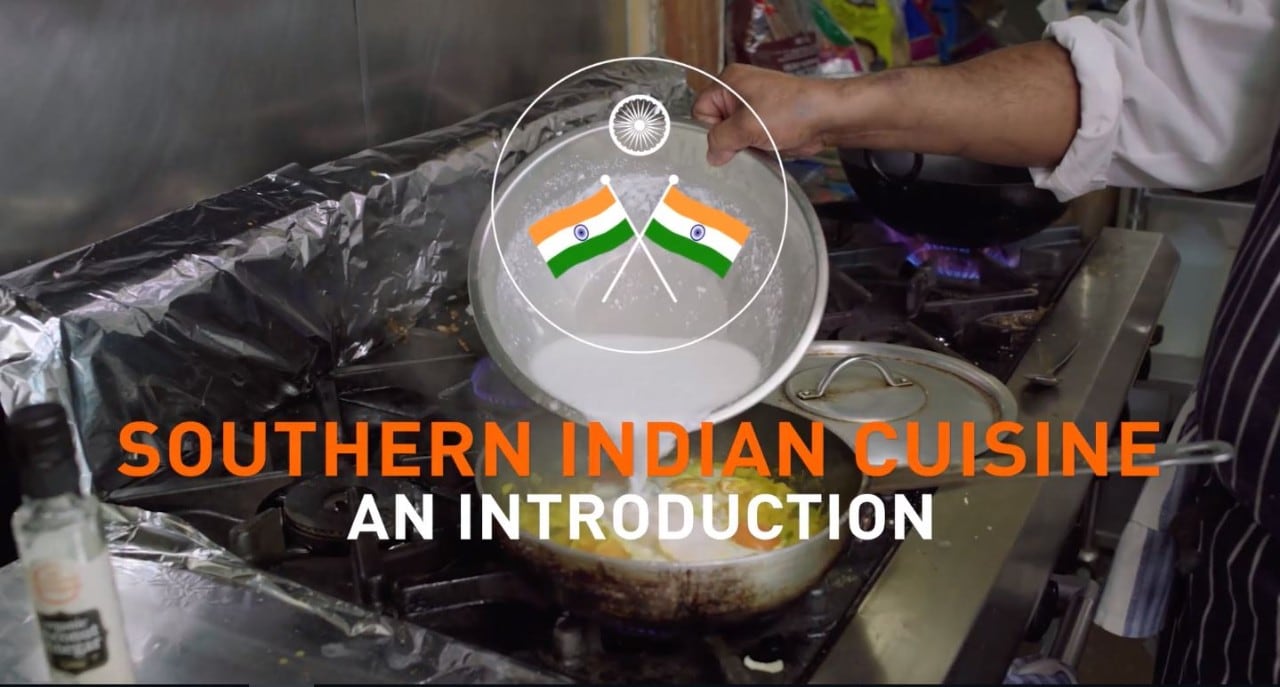 Introduction & Ingredients
From prominent ingredients and spices to the signature techniques of roasting and grinding, Chef Koya at Ganapati shares the cultural distinctions of South Indian cuisine.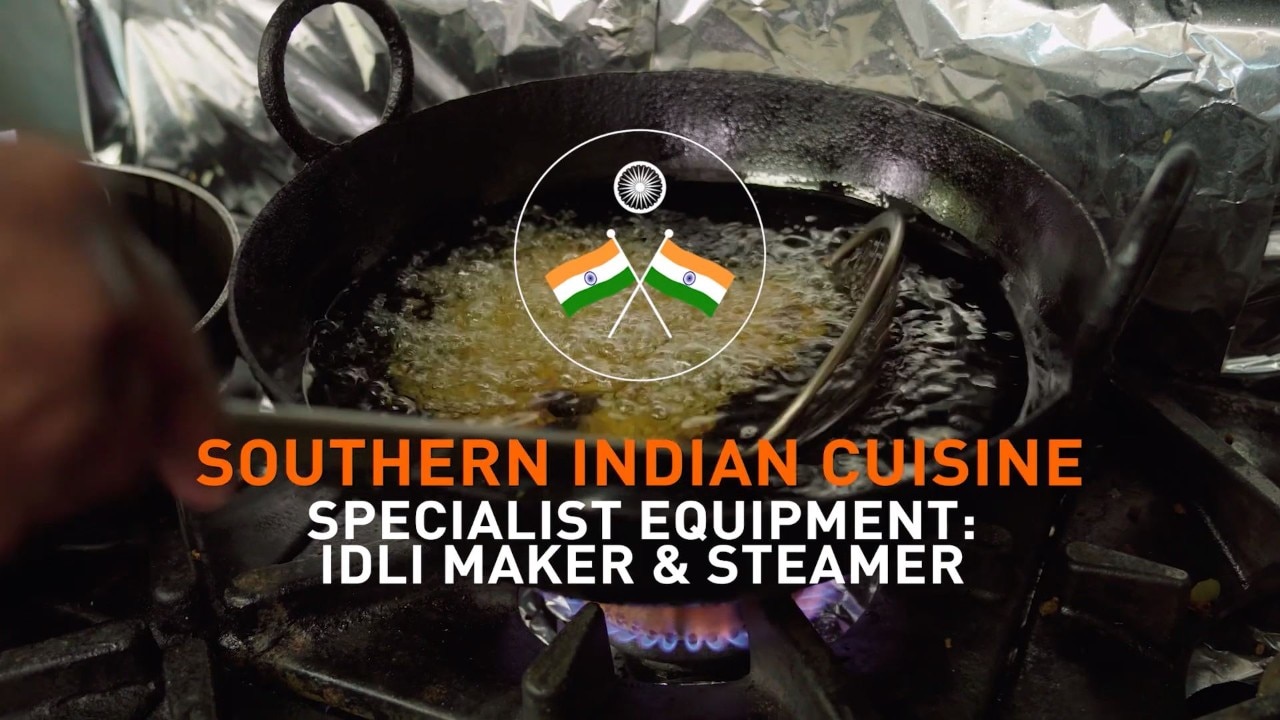 Specialist equipment: Idli maker & steamer
Chef Koya unveils the equipment synonymous with South Indian cooking. See the set-up of an Indian kitchen and learn the essentials for creating authentic Kerala cuisine.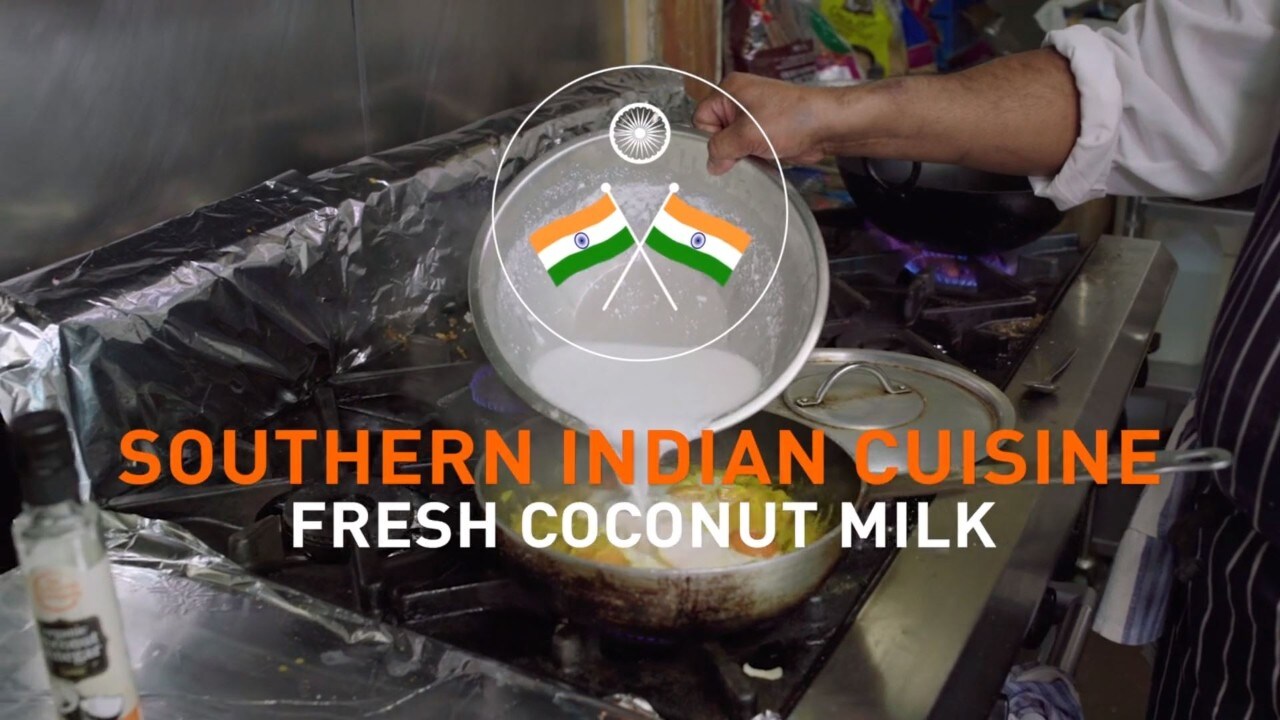 Fresh coconut milk
Learn how to make your own coconut milk with these simple steps. This staple ingredient will inject some sweetness into any dish!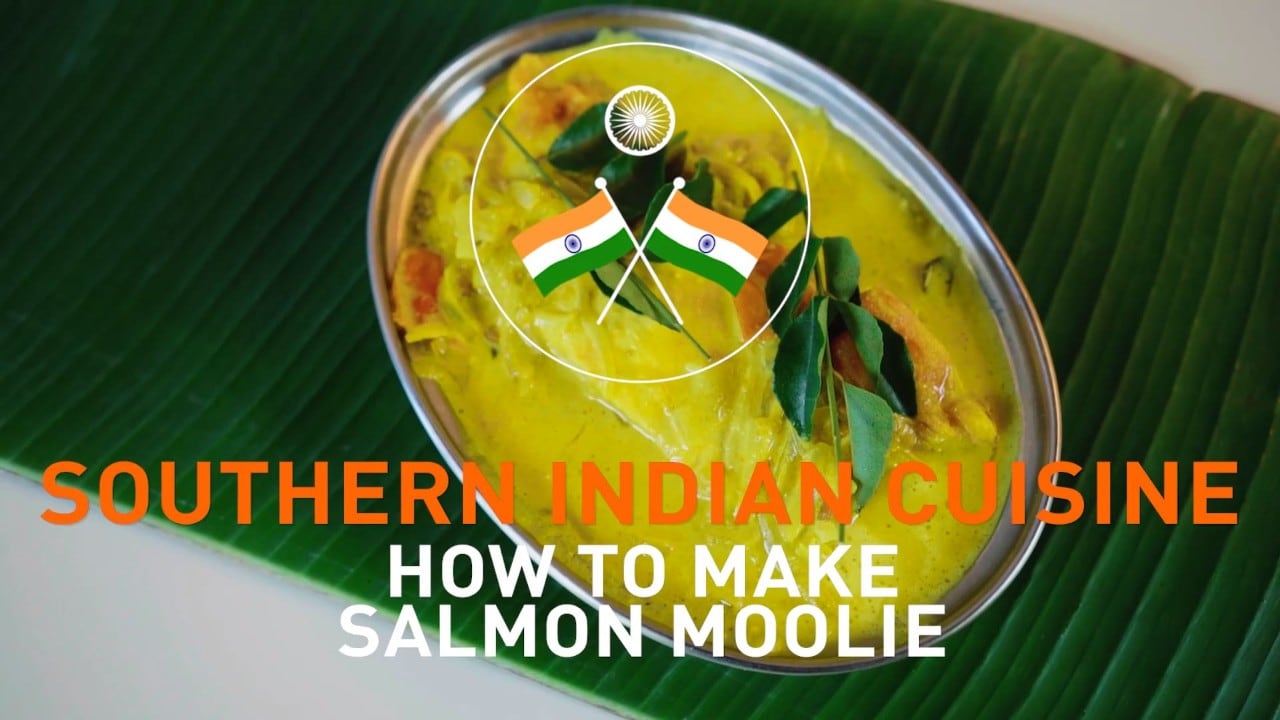 Salmon Moolie    
Master the moolie – a spicy fish dish found on almost any Kerala menu. Inject the flavors of South India into your salmon for a spiced coconut twist.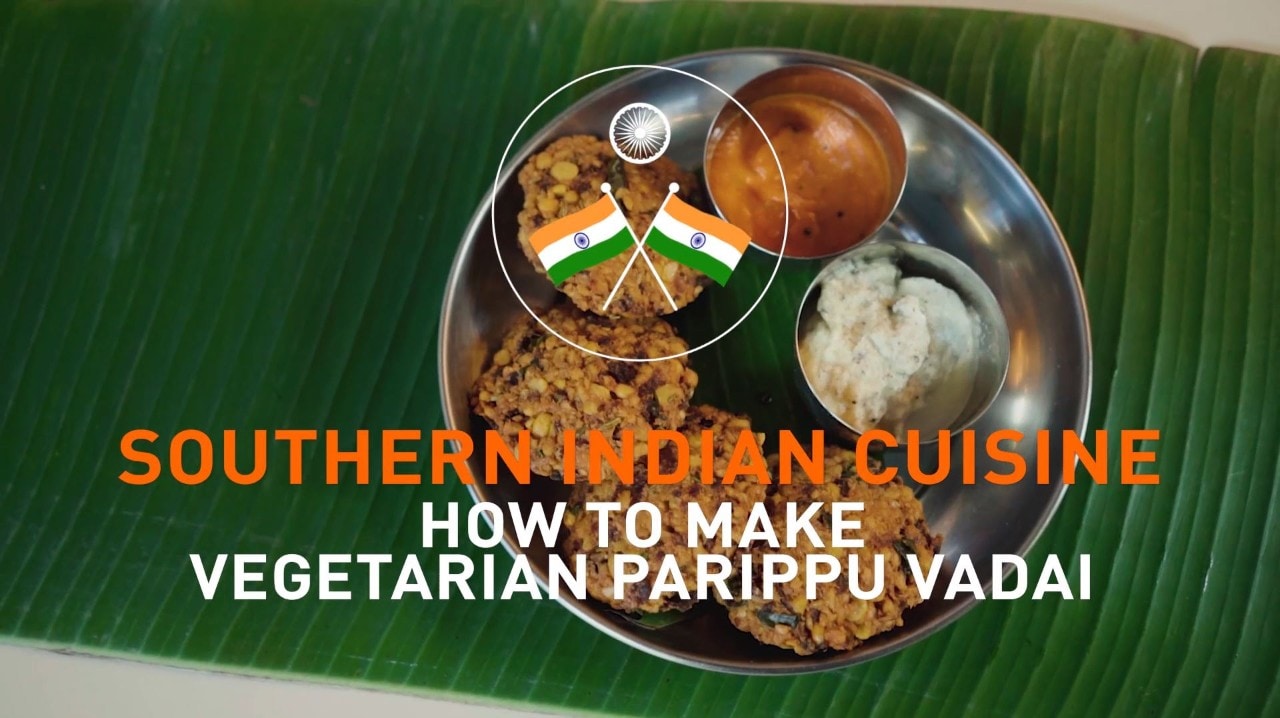 Parippu Vadai  
Relish the crunch with Parippu Vadai, a common Keralan street-food blended with lentils and spices and served with sticky-sweet chutneys.