Accomplished chefs from Sri Lanka's Cultural Triangle battled it out at the second regional stage of Knorr Master of Seasoning 2019 competition. The much-anticipated seasoning competition took place on 18 July, with the support of the Cultural Triangle Chefs Association. This regional heat followed a storming start to the Knorr Master of Seasoning 2019 competition's first round in Yala.

32 chefs gathered at the Cinnamon Lodge Hotel, Habarana, to show off their seasoning skills, judged by Chef Saman Wijerathne (Executive Chef of Unilever Food Solutions – Sri Lanka and Maldives), Chef T.M. Chandrasiri Thennakoon (principal/senior lecturer in professional cookery – SLITHM Anuradhapura) and N.N. Fernando (assistant lecturer in professional cookery – SLITHM Anuradhapura).
Each chef was in with the chance to win the ultimate prize, a tour for two to Malaysia with an exclusive one-on-one Master Class with the UFS Malaysian Culinary team.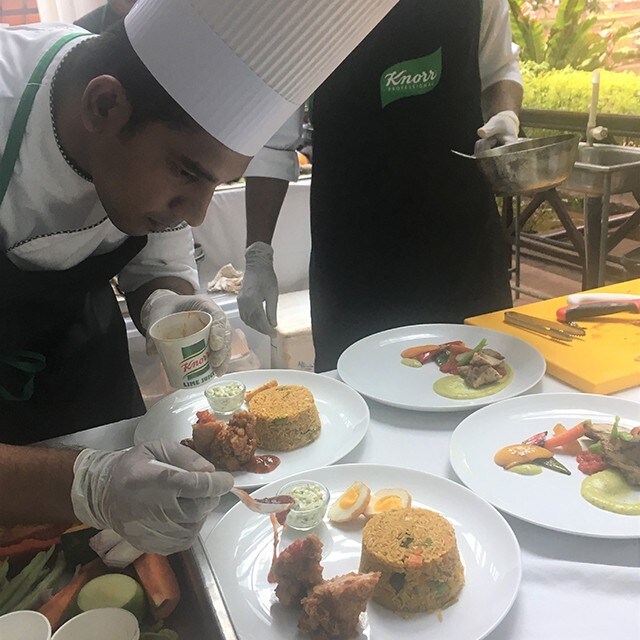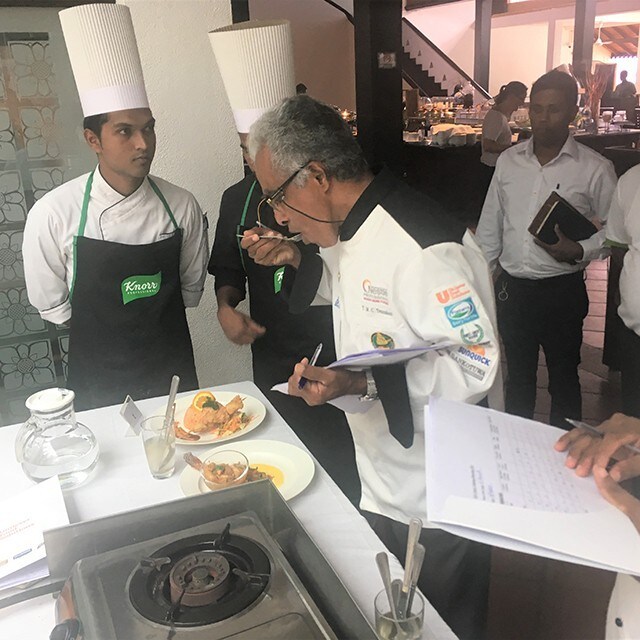 The chefs put their seasoning expertise to the test for a tense 90 minutes, before presenting their flavorful dishes to the floor. After the judges deliberated, the winners were announced.  
The winners
First place: Chef R.P.G.C.C. Dissanayake and Chef H.M.B.S. Sandaruwan of Water Garden Hotel
Second place: Chef P.S.R. Deshapriya and Chef T.G.S.P. Piyasiri of Aliya Resorts
Third place: Third place: Chef K. Sugumaran and Chef W.G.H.C. Bandar – Cinnamon Lodge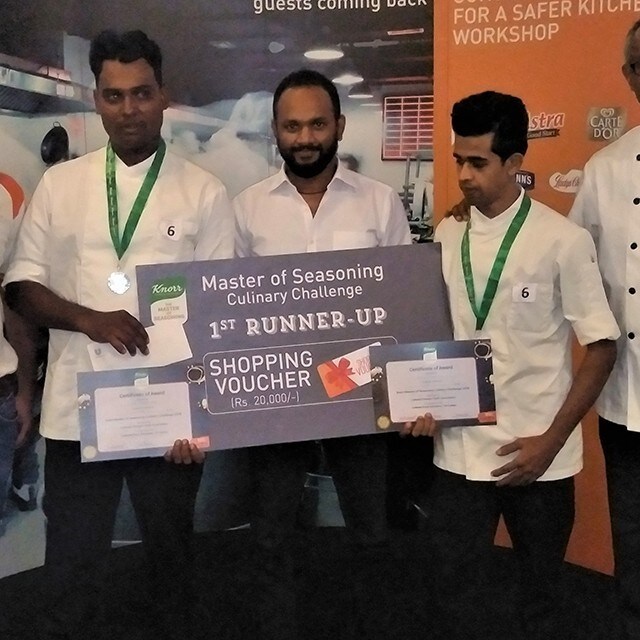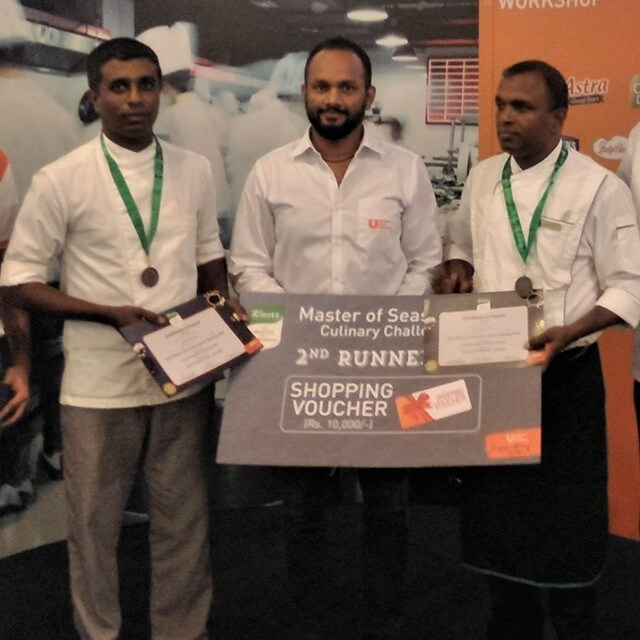 Sign up to our newsletter to stay up to date with news on upcoming Knorr Master of Seasoning competitions, including the 2019 Grand Final coming up at the UFS Chefmanship Centre, in Colombo.
The winning recipes
Discover the recipes that wowed the judges and showcased the chefs' sophisticated seasoning expertise below:
1st place (rice preparation category) – Spring Vegetable Chicken Biryani
2nd place (chicken preparation category) – Masala Infused Stuffed Chicken Breast