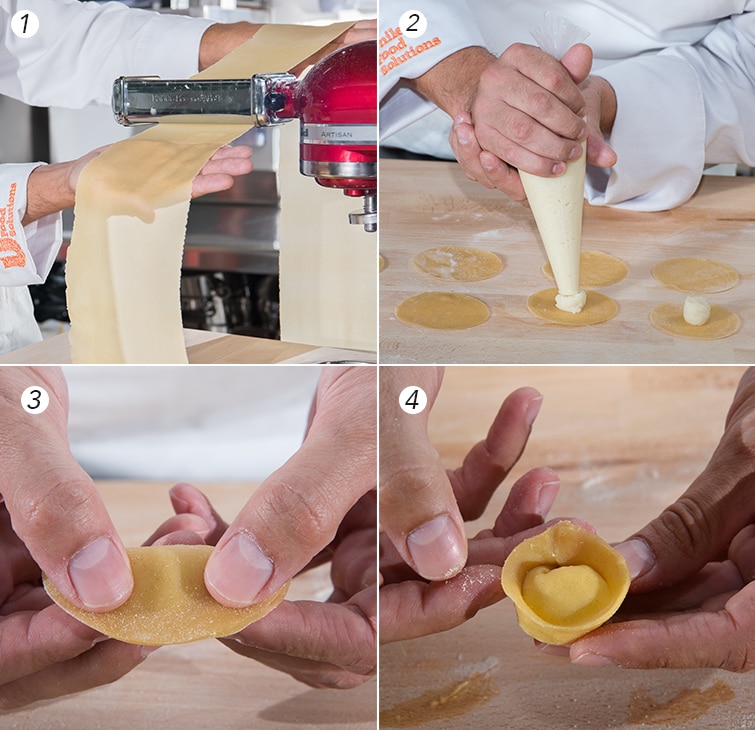 Roll dough: Run dough through a pasta machine. Fold dough, horizontally and vertically, and continue to run it through the machine, until dough is paper thin, semi-translucent and smooth.
Fill: Place filling in a piping bag and pipe around 1 teaspoon into the centre of each pasta circle.
Fold: Brush egg wash on one half of the pasta circle, then fold over to create a half-moon shape. Press edges together to seal.
Shape: Push the pasta inwards slightly at the filling, bring the edges together and pinch them closed.
Chef Marc Hayes' tip: Work in small batches and keep pasta under a damp paper towel until ready to fill.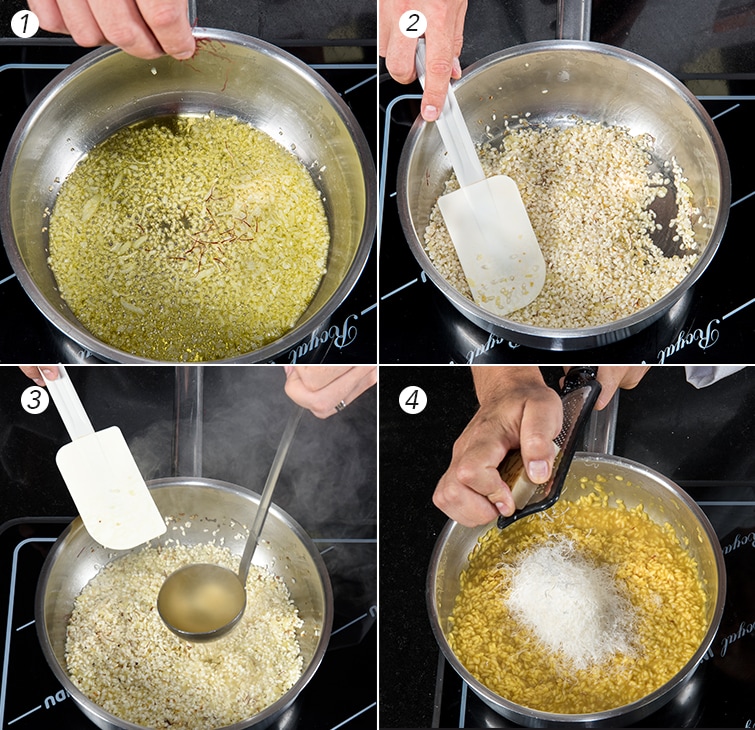 Sauté onions: Sweat onions over a medium heat until they are translucent.
Toast rice: In oil, heat the rice until it becomes slightly translucent. This takes 2-5 minutes.
Add stock: Introduce stock, a ladle at a time, wait for it to absorb before adding more. Shake the pan to keep the rice moving and release the starch.
Perfect the texture: The risotto should be creamy with a texture similar to rice pudding. The rice should be al dente, still with some bite.
Chef Marc's tip: Partially cook the rice prior to service, transfer the rice to a tray to cool down and reserve in fridge until service, when cooking can be finished.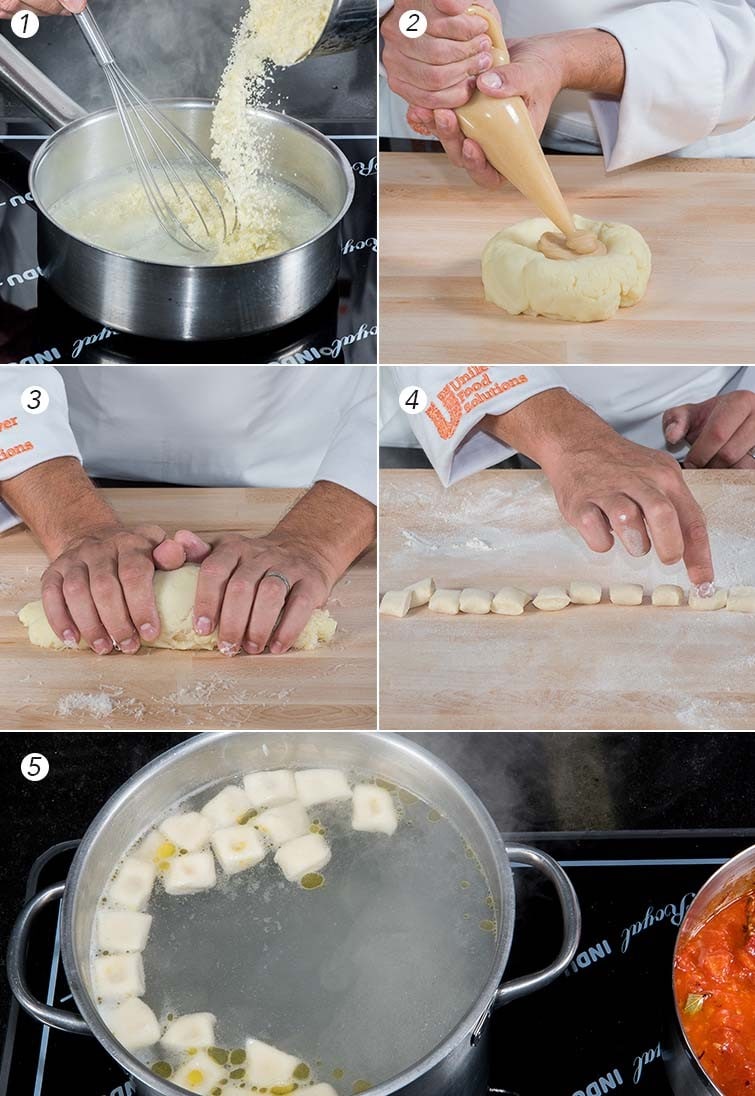 Make mash: Boil the water and remove from heat, whisk in Knorr Mashed Potato and then rest for 2 mins. Use a spatula to bring mash together.
Make dough: Combine warm mash with choux pastry mix and cheese.
Knead & roll dough: Knead the dough while it's warm, but don't overwork it. Portion dough and then roll into thin logs.
Shape gnocchi: Cut the log into small pillow-shaped pieces, and press a finger into the centre of each piece. Place in a floured tray.
Cook gnocchi: Cook the gnocchi in a pan of simmering water until the gnocchi floats to the top.
Chef Marc's tip: We've added a twist to the gnocchi by combining the mash with choux pastry and cheese, but flour and eggs can also be used with the mash.