Take a culinary journey in our videos below, and discover how to create some regional favourites from across Italy.
Try a clever twist on this popular Neapolitan dish.
Reminiscent of rustic Italian home cooking, this dish offers comfort, warmth and bags of flavour.
A tangy chutney that's easy to make and great on everything from bruschetta to burgers.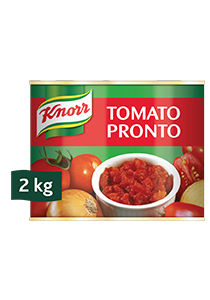 Made from sun-ripened tomatoes from the Emilia-Romagna region in Italy. They're cooked, peeled, de-seeded, and cut into a unique concasse, giving you the perfect base for tomato sauces and soups.
Find out more