Tuscan Chicken Tomato Roast
Fresh herbs and top quality tomatoes is key for this delicious Tuscan Chicken Tomato Roast dish. Give the recipe a try and add to your menu today.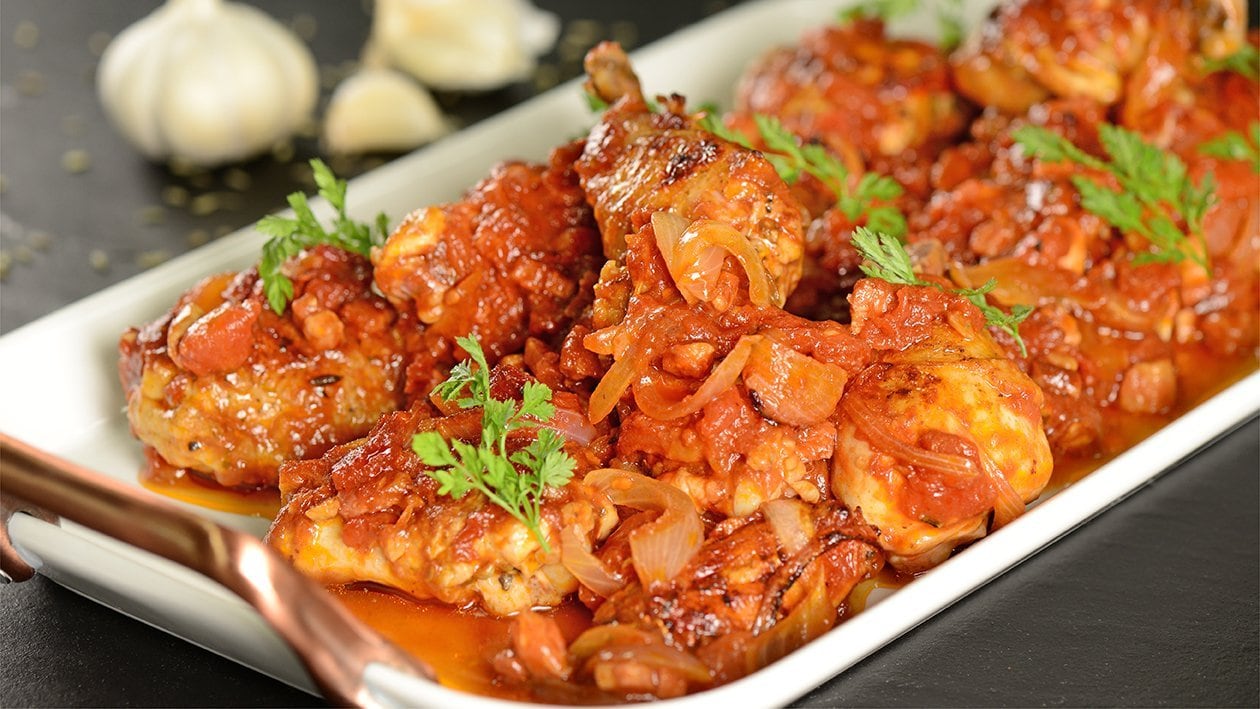 Ingredients
Method:
Flour, all-purpose

10.0 g

Water for lime seasoning

50.0 ml
Preparation
Method:

Cut the chicken into 8 pc and marinade with Basil Pesto and Knorr Chicken Seasoning powder for 4-6 hours
Dust the chicken pieces in flour, shaking off excess.
Heat halve the olive oil in a frypan over medium heat and pan seer, in batches, for 2 minutes each side or until golden. Place in a baking dish.
Heat remaining olive oil and cook fennel, onion, bacon and garlic, stirring, for 3-4 minutes until soft and golden.
Add Knorr Lime Seasoning juice, sugar and vinegar
Simmer for 3-4 minutes until reduced by half. Add Knorr Tomato Pronto, rosemary and parsley. Bring to the boil. Pour over the chicken, cover and cook in a preheated oven until chicken is tender.
Serve with salt-less traditional Tuscan bread.