Spring Vegetable Chicken Biryani by Chef Disanayake and Chef Sandaruwan
Try out this vegetable and chicken biryani on your menu. Created by Chef Dissanayake and Chef Sandaruwan, this award winning dish will impress your guests.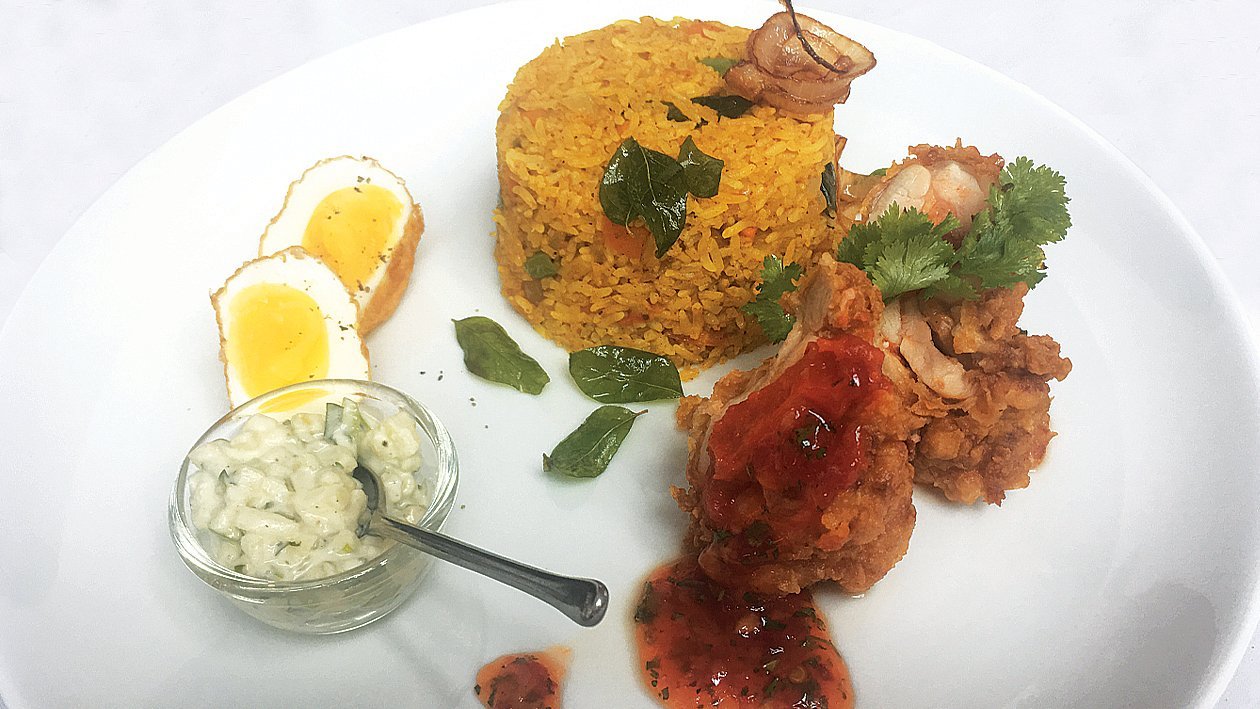 Ingredients
Spring Vegetable Chicken Biryani:
Chicken thighs, skinless, boneless, cut into 2-inch pieces

1.0 kg

Green chilies, sliced

40.0 g

Green beans, sliced

200.0 g

Potatoes, peeled, cubed

200.0 g

Long grain rice (Basmati) - Cooked and allow to cool

2.0 kg

Coriander leaves, coarsely chopped

20.0 g

Mint leaves, coarsely chopped

20.0 g

Onions, sliced and fried to golden

200.0 g
Preparation
Spring Vegetable Chicken Biryani:

Heat the ghee oil in a thick bottom pan or wok; add onions and sauté until golden.
Add chicken, garlic, ginger, curry leaves, rampe leaves, green chillies and sauté till fragrant.
Add beans, carrot, potatoes, pumpkin, Knorr Biryani mix, Knorr Tomato Pronto, Knorr Lime Seasoning Powder and cook till vegetables are done.
Add cooked rice and Knorr Chicken Seasoning Powder and fry further for few seconds.
Finally Sprinkle chopped coriander, mint and fried onions; stir softly.
Serve with your choice of crispy fried chicken, boiled and fried eggs, cucumber yoghurt and chutney as accompaniments.