Popcorn Prawn Rolls with Jalapeno Mayo
This Popcorn Prawn Rolls recipe is inspired from Americans love of grits. The key to this dish is to use polenta as a crumb coating. Check it out.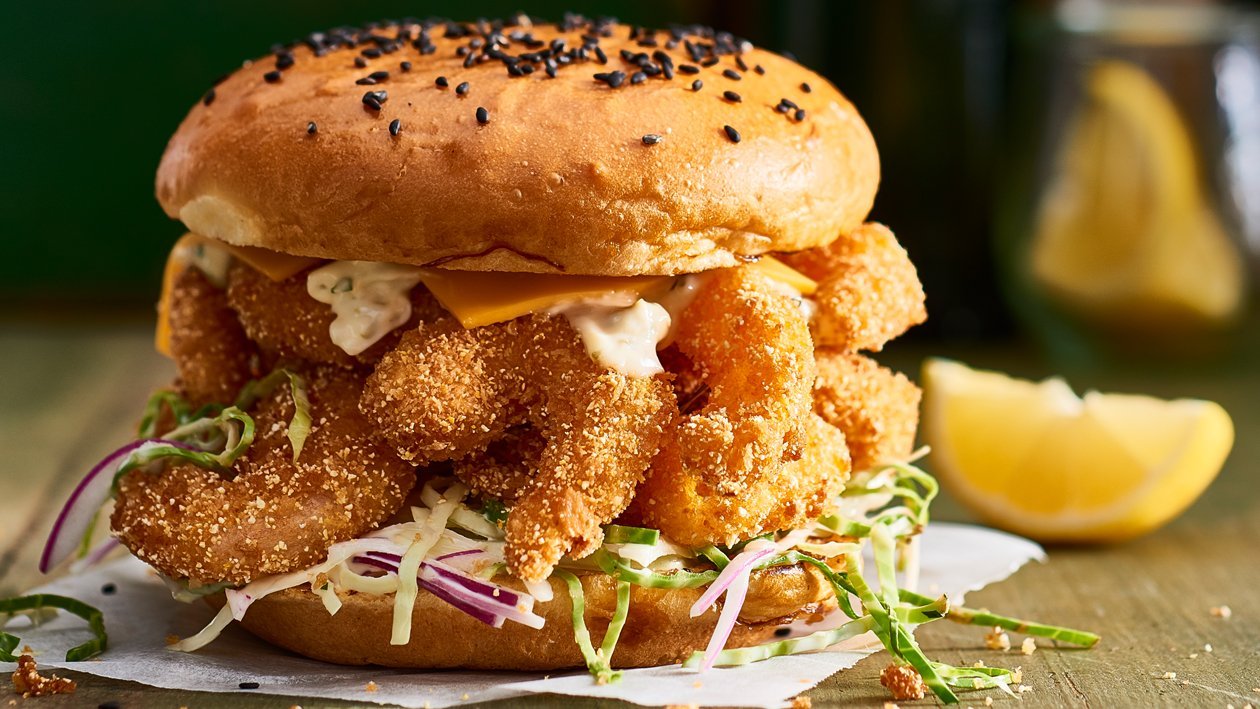 Ingredients
Preparation of Prawns:
Lagoon Prawns, clean and deveined

1.5 kg

Eggs, whole beaten

300 ml

Bread crumbs, white

400 g
Jalapeno Mayo:
Coriander, fresh, chopped

20 g
Slaw:
Red onions, thinly sliced

150 g
Build:
Cheddar cheese, sliced

10 pc
Preparation
Preparation of Prawns:

Coat the prawns in the flour, then combined eggs and Knorr Ikan Bilis Seasoning Powder; then mixed bread crumbs and polenta; fold well.
Deep fry until cooked and golden.

Jalapeno Mayo:

Combine the Hellmann's Real Mayonnaise, jalapenos and coriander.

Slaw:

Build:

Assemble prawn rolls in the following order – bun base, slaw, popcorn prawns, jalapeno mayo, cheese and top bun.