Mocha Java Custard
Quick to make and popular for those with a sweet tooth, the Mocha Java Custard dessert works best in buffets. Learn how to make this tasty dessert today.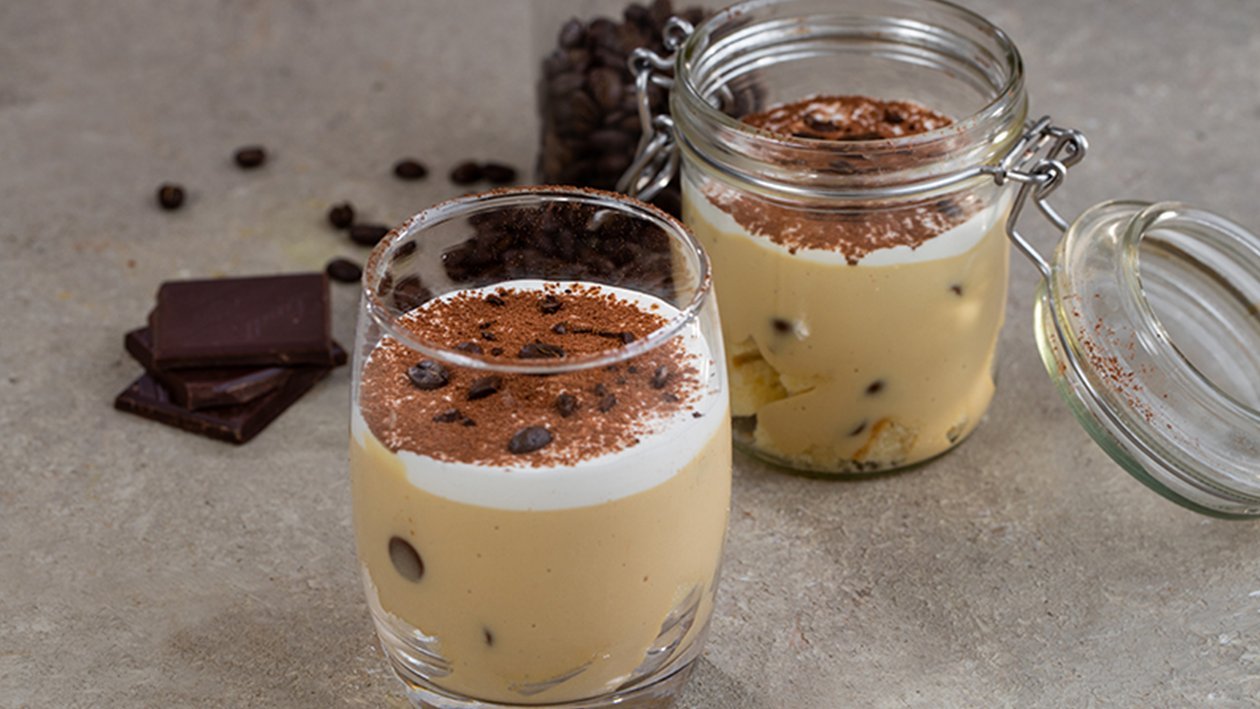 Ingredients
Mocha Java Custard:
Custard powder, vanilla

25.0 g

Fresh cream, whipped

450.0 ml

Cocoa powder, for garnishing

15.0 g
Preparation
Mocha Java Custard:

Make 1/4 inch thick cake slices and place in a deep serving dish.
Bring milk to boil and add sugar. Allow it to simmer for a few minutes.
Mix custard powder with 1/4 cup of water and add to milk along with chocolate chip & coffee.
Cook for few minutes till it starts to thicken. Pour over cake and let it cool on room temperature.
Use a piping bag to cover the custard with whipped cream.
Refrigerate for 3-4 hours before serving.
When ready to serve, sprinkle cocoa powder using a fine strainer and top it with Carte D'Or Chocolate Topping.