Balochi Steam Tikka
Mouthwatering, flavoursome and juicy steamed tikka: view the recipe below and offer it on your Ramzan menu.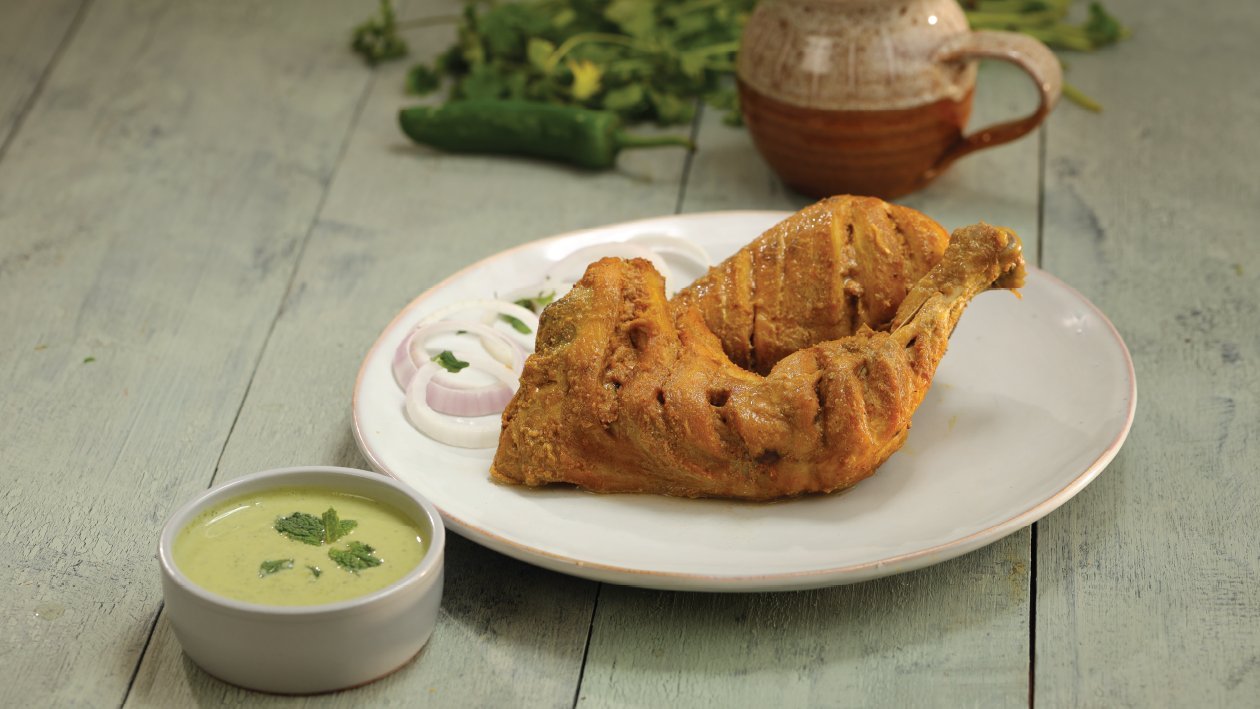 Ingredients
Balochi Steam Tikka:
Whole chicken, cut into 4 pcs tikka cut

3.0 pc

Plum, dried boiled Into 100 ml water and strained to get the pulp

150.0 g

Garam masala, powder

30.0 g

Green chilli, paste

50.0 g

Coriander, chopped for garnish

25.0 g
Preparation
Balochi Steam Tikka:

Season chicken pieces with salt.
Heat oil in deep fryer or large skillet.
Fry seasoned chicken pieces in hot oil until golden brown, once its golden brown transfer chicken into a pot.
Mix remaining ingredients and spread on chicken and steam for about 10-12 minutes.
Serve hot with Mint Chutney.