Turkey, Brie and Cranberry Sliders
A great slider recipe for burger bars and food trucks to embrace the Christmas spirit. Keeping it traditional but also modern and trendy. The combination of cranberries, brie cheese and mustard mayo will defiantly excite the pallet. Check out the recipe below!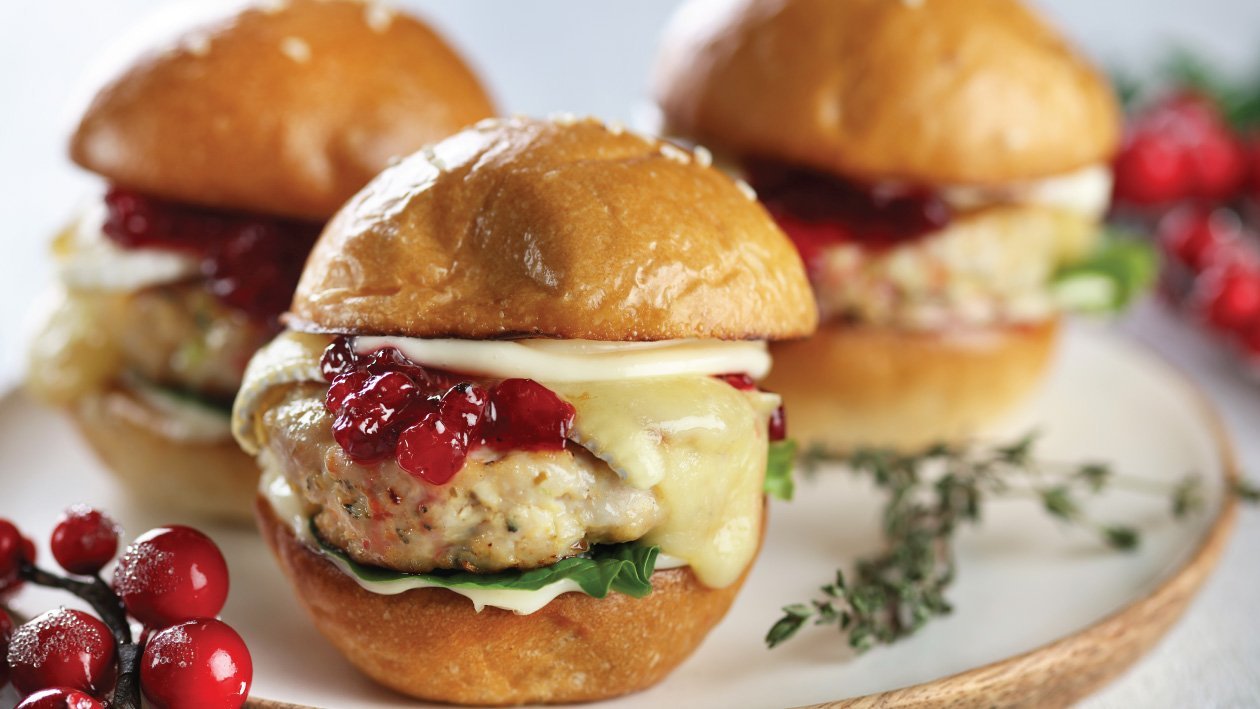 Ingredients
For the Patty:
Turkey, cooked and minced

1.5 kg

Thyme, fresh, chopped

5 g
The Sandwich:
Brie cheese, sliced

300 g
Preparation
For the Patty:

In a small frying pan over medium heat, melt the butter. Add the celery and onion and cook, stirring often, until softened, about 4 minutes; remove from the heat and let cool completely.
In a large bowl, combine the turkey, bread crumbs, parsley, sage, thyme, Knorr Chicken Seasoning Powder, salt, pepper, eggs and the onion mixture.
Mix together the ingredients until evenly distributed. Divide the mixture into small 75 g patties.
Prepare a charcoal or gas grill for direct grilling over medium-high heat; oil the grill rack.
Grill patties, from both sides, making sure it is well done.
Top with brie cheese slices and melt.

The Sandwich:

Combine Hellman's Classic Mayonnaise and mustard.
Toast buns and spread mayo mustard sauce on bun halves.
Place lettuce piece and top with turkey patty.
Top with cranberry sauce.
Serve withfries on the side or a salad.