Turkey and Cheese Polenta Cakes
With jalapeño chili, lime and honey, these turkey & cheese polenta cakes are full of flavour. And, guess what? They're gluten free! Try the recipe today.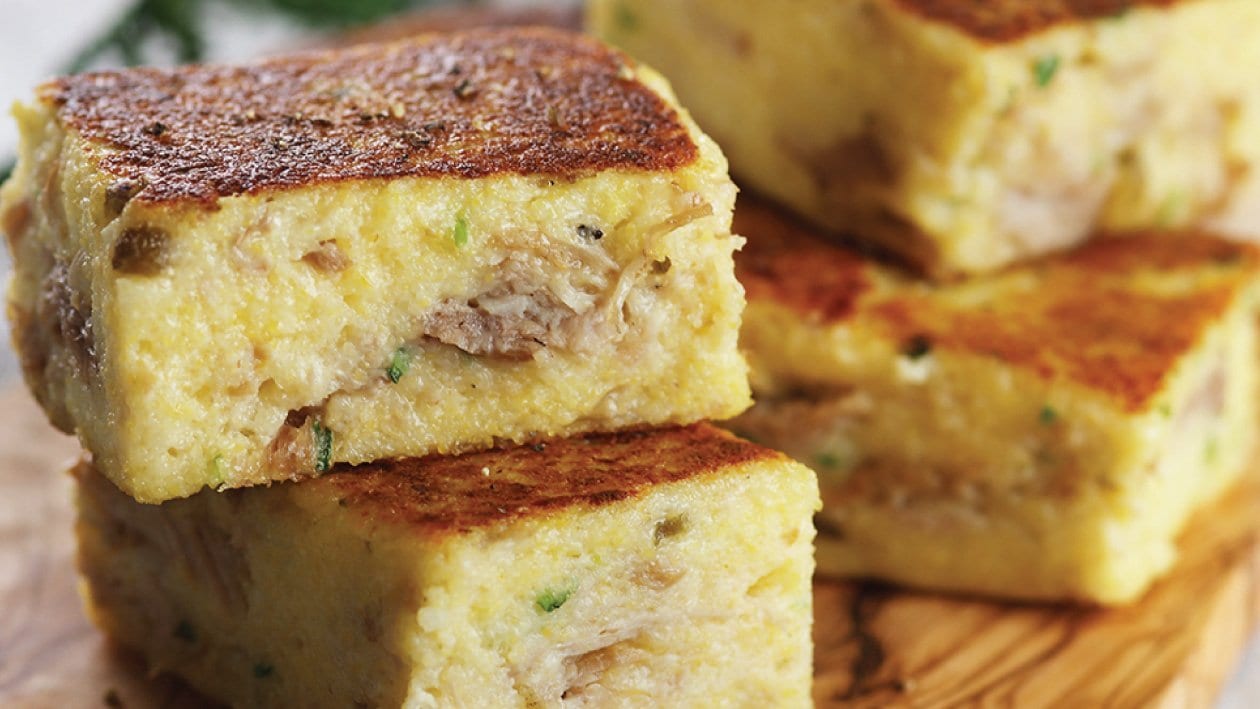 Ingredients
Polenta:
Mozzarella cheese , sliced

100.0 g

Coriander, fresh, chopped

5.0 g

Green chillies , chopped

10.0 g

Black pepper, cracked

1.0 g

Turkey, cooked and minced

250.0 g
Preparation
Polenta:

Combine the milk, salt and the water in a medium saucepan and bring to a boil over medium-high heat. Lower the heat and slowly whisk in the polenta.
Cook, whisking constantly, until the polenta thickens and there are no lumps, about 4 minutes. Stir in the mozzarella cheese, butter,Knorr Chicken Seasoning Powder,coriander, pepper and green chilies.
Simmer for 10 minutes, stirring frequently. Add shredded turkey.
Taste and adjust the seasoning.
Butter a baking pan, pour polenta into the pan and set aside to cool to room temperature, cover with plastic wrap and refrigerate for 2 hours, until firm.
Preheat a griddle pan over medium heat, invert polenta on to a clean cutting board and slice into squares.
Brush squares on both sides with olive oil, then grill until golden brown and warmed through.
While warm drizzle polenta cakes with honey and a sprinkle ofKnorr Lime SeasoningPowderover the top. Serve.

Tip:

Use leftover Turkey roast for preparing this dish is a great way to be cost effective & minimize waste.