Triple Decker Chicken Mortadella Sandwich
Mouth-watering layers of chicken mortadella, cheese, tomato and Hellmann's Classic Mayonnaise make up a stellar sandwich. Try it out on your menu and watch your guests flock for more!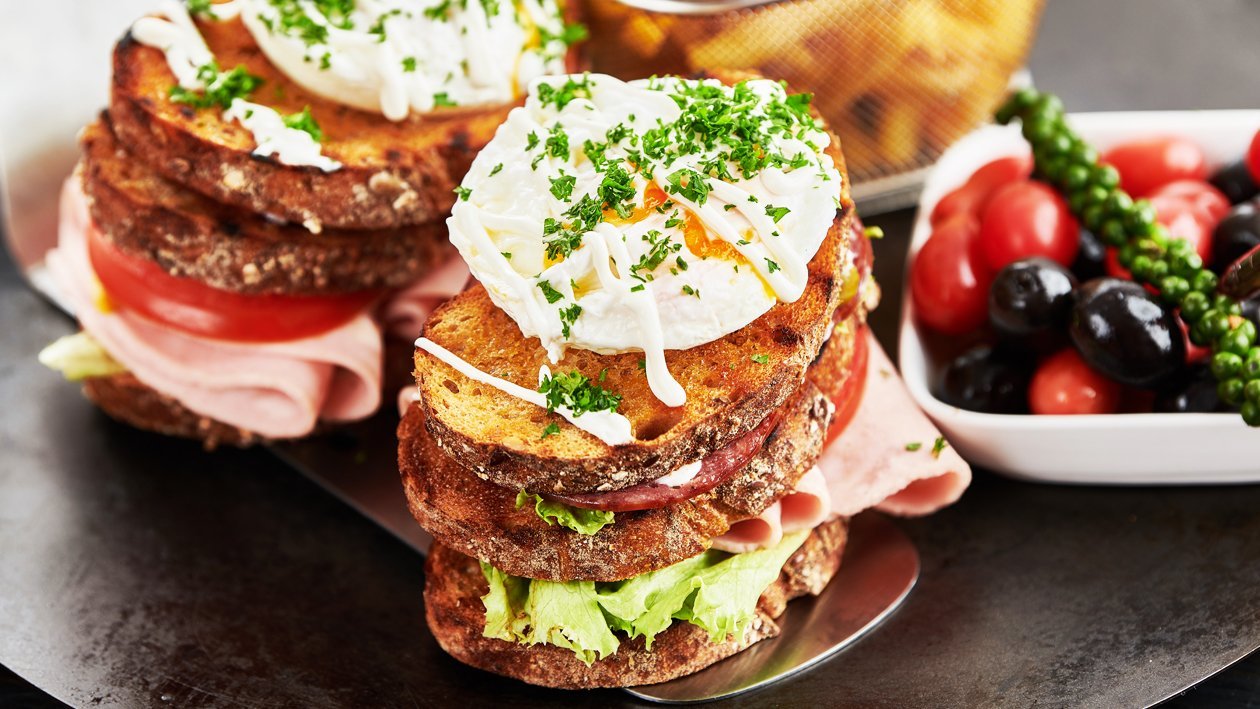 Ingredients
Build the sandwich
Chicken mortadella, sliced

30 pc
Preparation
Build the sandwich

Toast the bread slices.
Apply a thin layer of Hellmann's Classic Mayonnaise on each slice.
Fill bottom slice with iceberg, tomato and chicken mortadella, cover with second slice.
On the second bread slice arrange iceberg, salami, tomato & gherkins, cover with third slice.
On the third slice arrange poached egg, pipe Hellmann's Classic Mayonnaise, garnish with chopped parsley.
Serve with fries or salad of your choice.