Teriyaki Chipotle Marinade
This East-meets-West sauce combination makes a perfect all-purpose marinade! Works well with all kinds of meats and poultry but we love it best as a dip for potato wedges.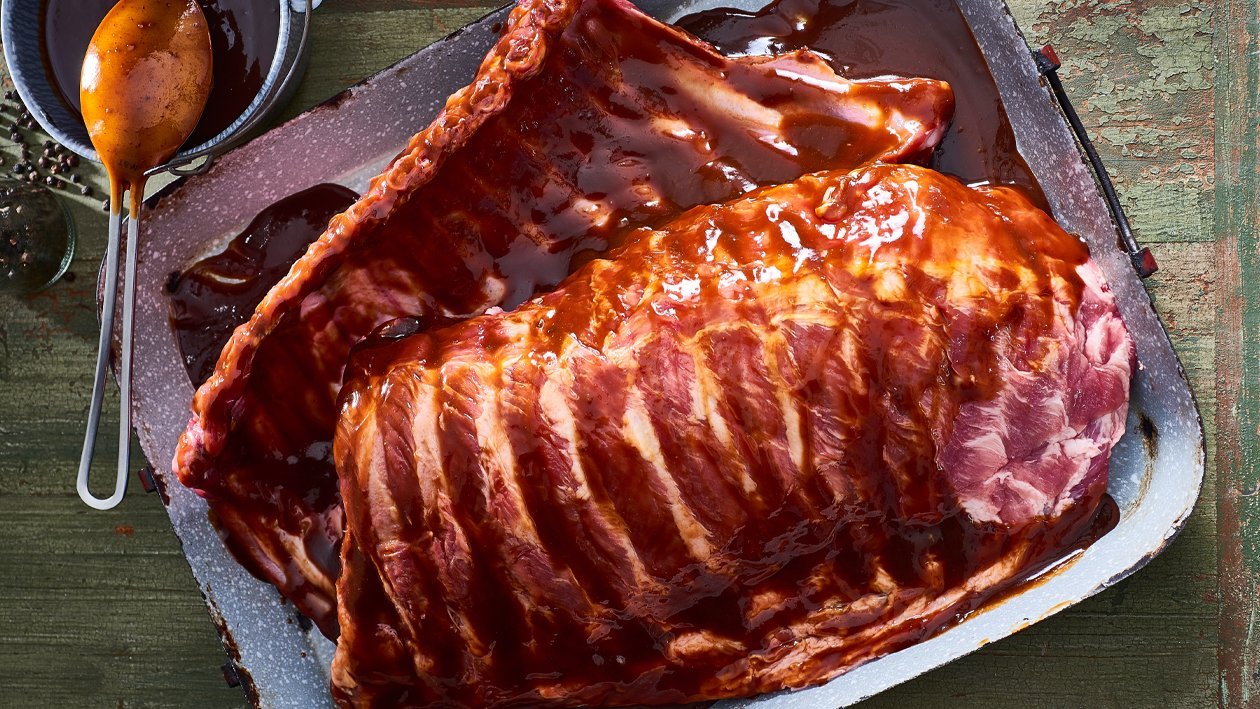 Ingredients
Method:
Chipotle BBQ Sauce- Free Style

200 ml
Preparation
Method:

Combine all ingredients together.
Marinate 3 to 4 kg pork or beef spare ribs for 24 hours then roast for 2 hours at 150°C.

Chefs Tips:

Don't forget to baste every 15 minutes.