Teriyaki Chipotle Marinade
An East-meets-West sauce combination, this Teriyaki Chipotle Marinade works well with all kinds of meats. Give the recipe a try and add to your menu today.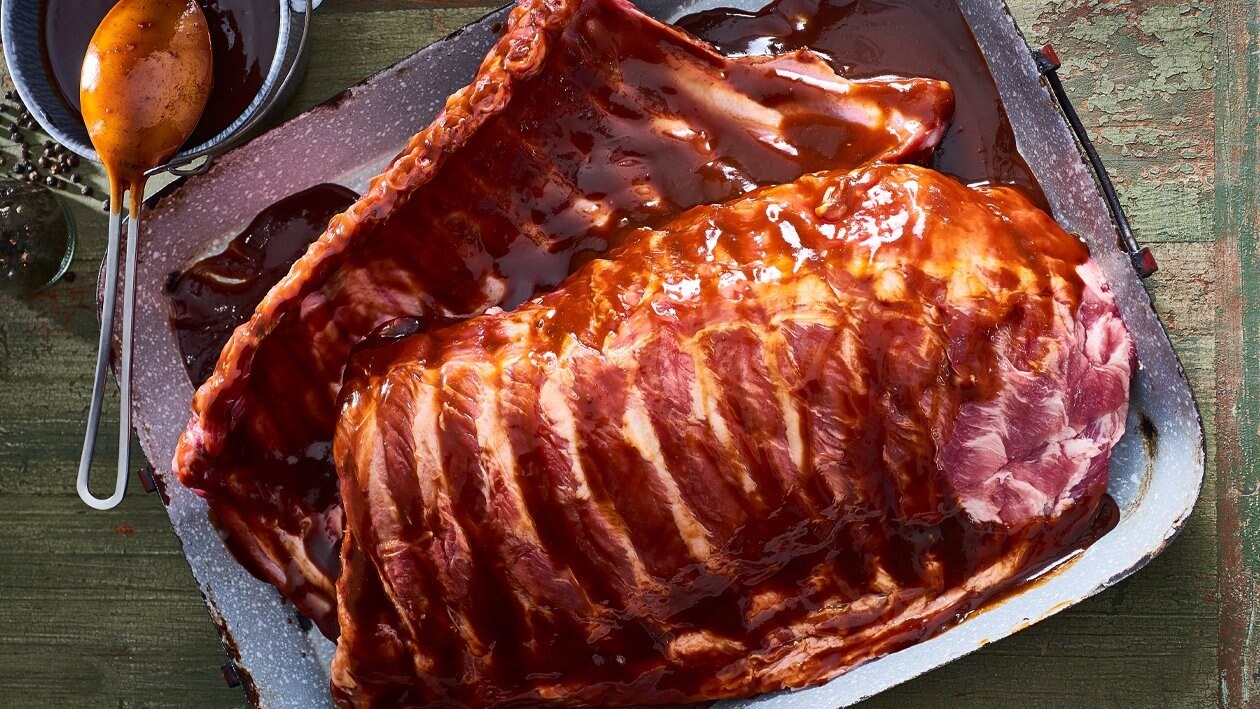 Ingredients
Method:
Chipotle BBQ Sauce- Free Style

200.0 ml

Knorr Teriyaki Sauce [Sri Lanka Only]

600.0 ml
Preparation
Method:

Combine all ingredients together.
Marinate 3 to 4 kg pork or beef spare ribs for 24 hours then roast for 2 hours at 150°C.

Chefs Tips:

Don't forget to baste every 15 minutes.