Teriyaki Chipotle Buffalo Wings
Don't ask us why teriyaki and chipotle go together. It just works.
Try out this delicious buffalo wings recipe to keep your guests coming back for more.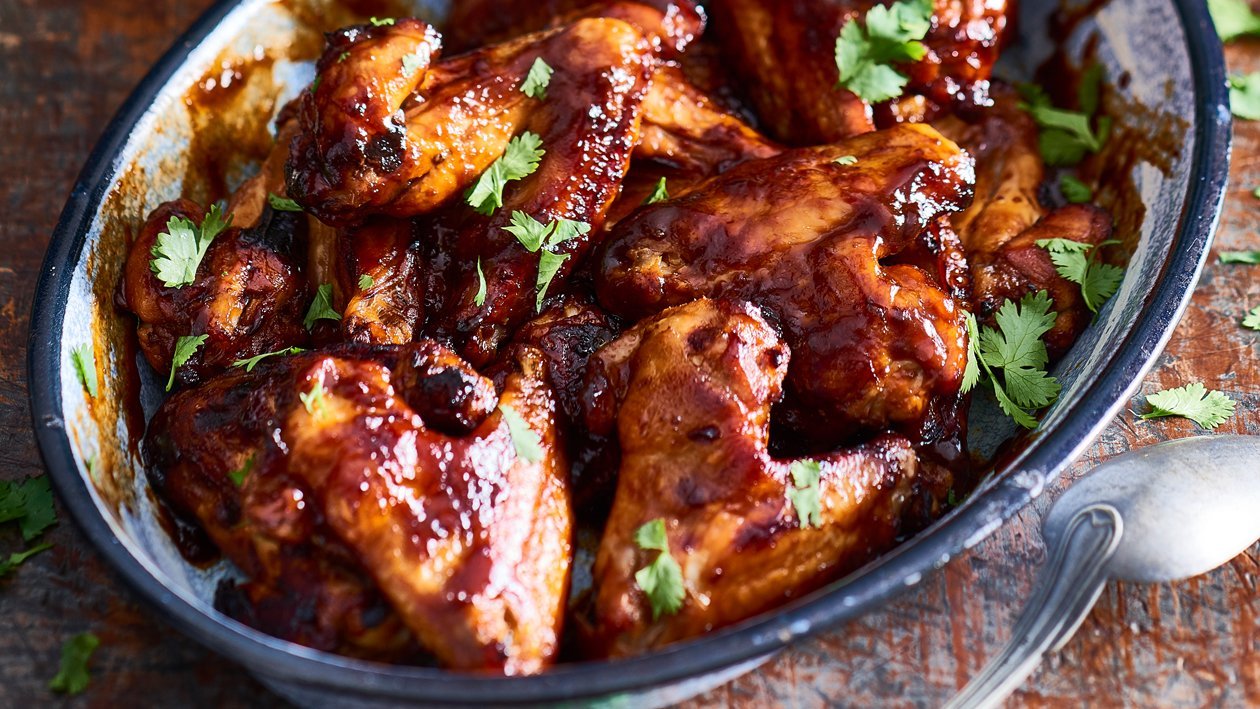 Ingredients
Chicken:
Chipotle BBQ Sauce- Free Style

100 ml
Dressing:
Coriander leaves, coarsely chopped

30 g

Celery Stick, Chopped

300 g
Preparation
Chicken:

Combine the wings, Chipotle BBQ Sauce, Knorr Chicken Seasoning Powder and teriyaki Sauce together and marinade over night.
Bake in an oven tray at 180C until cooked.
Serve with Ranch Dressing.

Dressing:

Mix and blend all dressing ingredients together.

Tip:

If you are looking to deep fry the wings, toss them in the sauce right after frying!