Sweet and Sour Prawns
A traditional sweet and sour dish is a firm favourite for many. Learn how to perfect this sweet and sour prawn recipe and add to your menu today.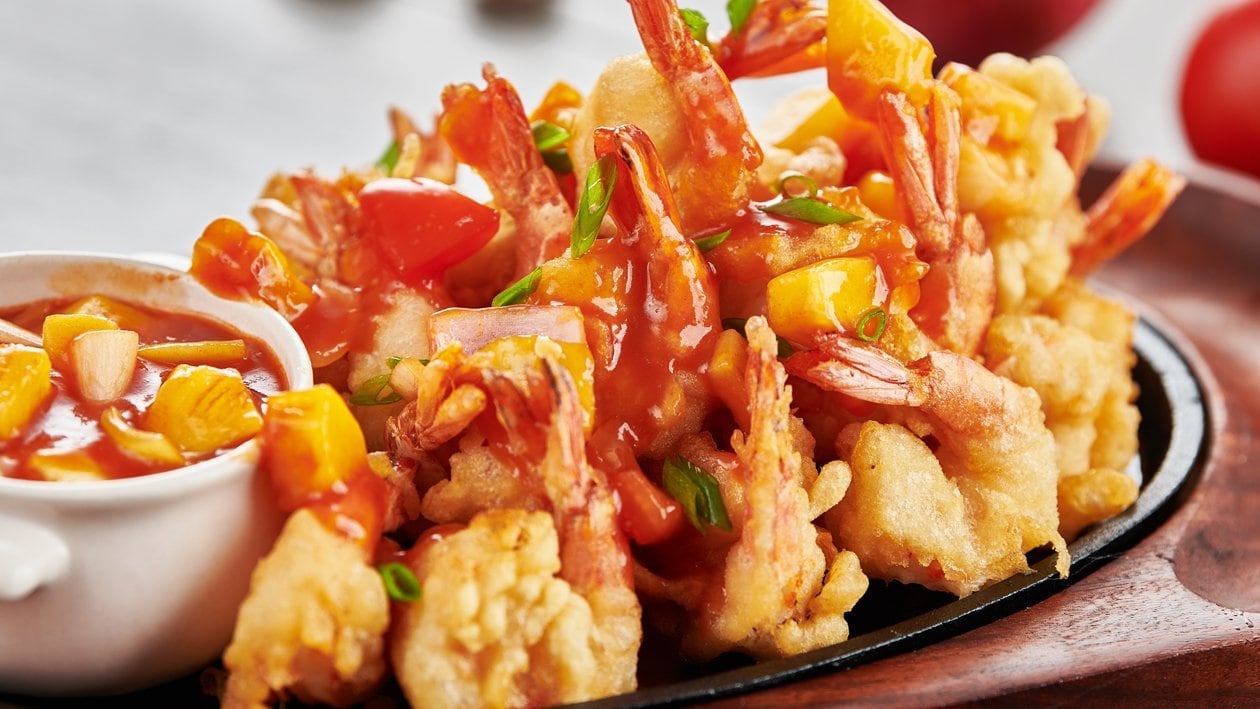 Ingredients
Prepare the Batter & Prawns:
Prawns, medium, shelled, tale intact and deveined

1.5 kg

Soya sauce, light

70.0 ml

Wheat flour, sifted

200.0 g
Prepare the Sauce:
Hellmann's Real Ketchup [Maldives Only] (4x5KG)

300.0 g

Corn starch, prepared

50.0 ml

Spring Onions, diced

50.0 g
Preparation
Prepare the Batter & Prawns:

Combine all the ingredients (except prawns) in a mixing bowl; whisk them well to form a batter.
Dip the prawns in to this batter and deep fry them till golden.

Prepare the Sauce:

Heat the oil in a wok or pan and sauté garlic and ginger.
Add Hellmann's Real Ketchup and sugar; cook while stirring till it starts bubbling.
Now add water, Knorr Chicken Seasoning Powder, vinegar, Soy Sauce and bring to boil.
Stir corn starch little at a time in the sauce and cook for few minutes till desired consistency.
Add all the vegetables (except spring onions) and cook for few minutes on low heat.

Serving Suggestions:

Arrange the fried prawns on a platter and pour the sauce on top; serve immediately or mix the fried prawns in the sauce along with vegetables, garnish with spring onions and serve immediatelywith steamed rice.