Stir Fried Chilli Chicken and Spinach with Cashew Nuts
This stir fry recipe I developed to satisfy the Chinese cuisine lovers; specially with the twist of Knorr Chicken Seasoning. Find the recipe below!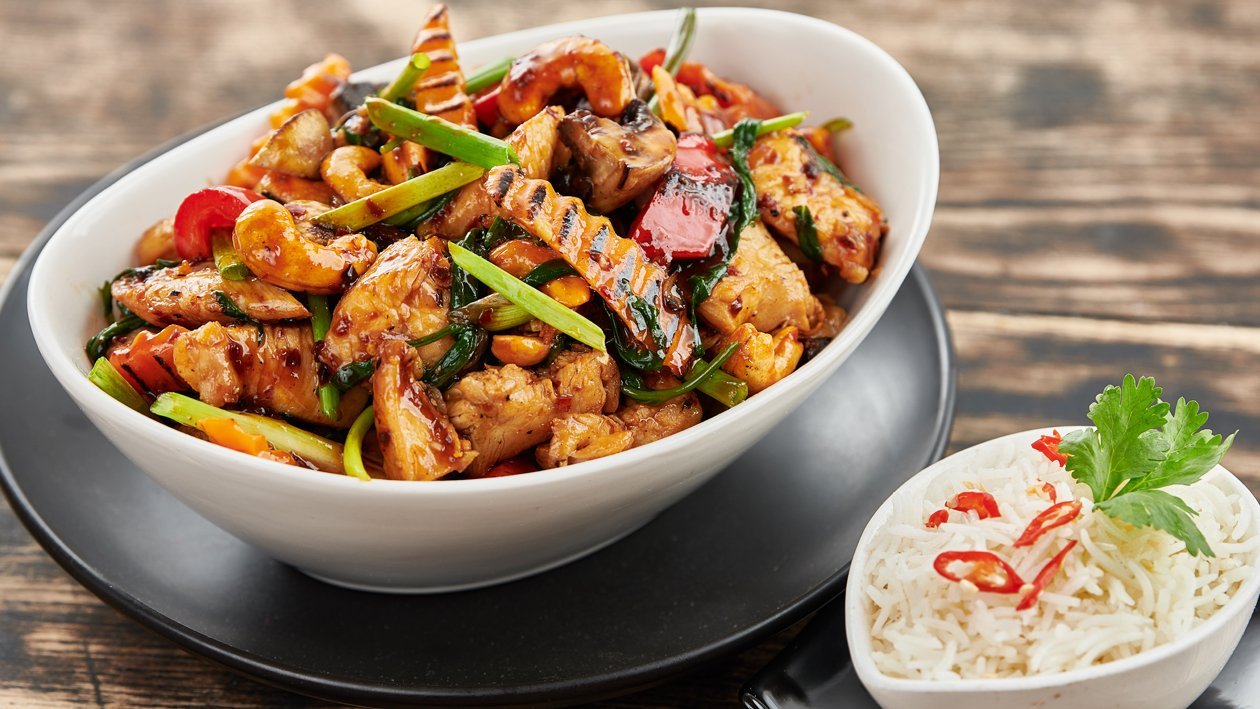 Ingredients
Method:
Chicken breast, cut into strips

1 g

Garlic cloves, finely chopped

30 g

Ginger, finely chopped

20 g

Spring onions, thinly sliced

50 g

Red chillies, raw, deseeded, chopped

30 g

Spinach leaves, coarsely chopped

300 g

Cashew nuts, whole, fried to golden

100 g

Thai basil leaves, torn

10 g
Preparation
Method:

Heat a wok over high heat until hot. Add ½ oil and Swirl to coat; add chicken, Stir-fry for few minutes or until browned; transfer to a bowl.
Add remaining oil to wok; Swirl to coat; add garlic, ginger, onions, chilli paste and chillies; Stir-fry for 30 second, add spinach and Stir-fry for 1 minute or until bright green.
Return chicken to work with Knorr Chicken Seasoning Powder, oyster sauce, ketchup and Stir-fry for 1 minute or until combined. Stir through, spring onions, cashews and basil. Serve with steamed rice.