Spicy Stir Fried Chicken and Kangkung in Oyster Sauce
What could be better than your favourite Chinese flavours coming together in one dish with Knorr Chicken Seasoning & Knorr Oyster Sauce. This tasty recipe is a quick and easy alternative to takeout and sure to be a big hit! Follow the recipe today!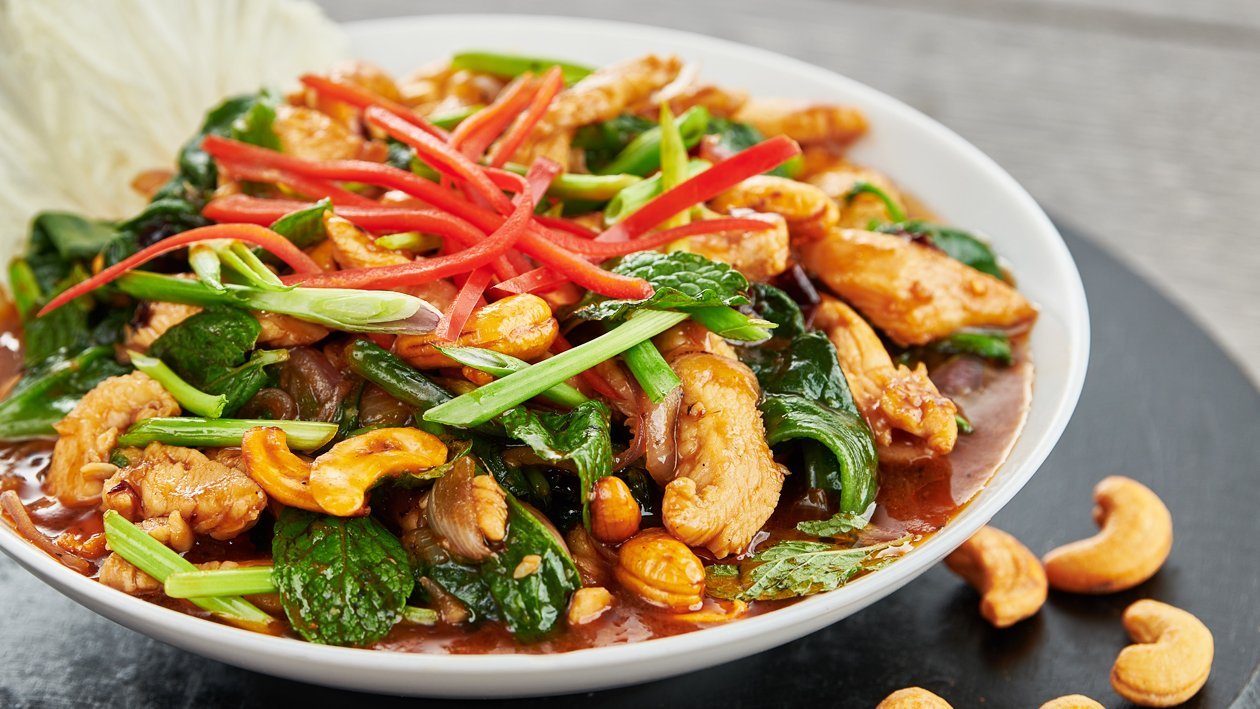 Ingredients
Method:
Chicken ,boneless cut in to pieces

1 kg

Kankung, tender leaves

300 g

Cashew nuts, whole, fried to golden

100 g

Carrot, sliced and blanched

200 g

Button mushrooms, quartered

100 g

Bell Pepper, red, diced

100 g

Spring onions, sliced

50 g
Preparation
Method:

Season the chicken with Knorr Chicken Seasoning Powder, wok fry halfway through and keep aside.
Heat the oil in a wok and sauté ginger & garlic paste, kankung and all non-blanched vegetables for few minutes and then add carrots and sauté for another few minutes.
Finally mix the fried chicken, nuts, chilli paste, Knorr Oyster Sauce and sauté for few minutes, then add water and adjust seasoning.
Serve hot with rice.