Spiced Halloumi Cheese Pasta
Halloumi can easily be fried or grilled; the spiced Halloumi cheese paste is a melody of fresh and authentic flavours. Thanks to the combination of Knorr Tomato Pronto and Knorr Aromat seasoning.  This delicious pasta dish will take less than half an hour to prepare; see the full recipe below.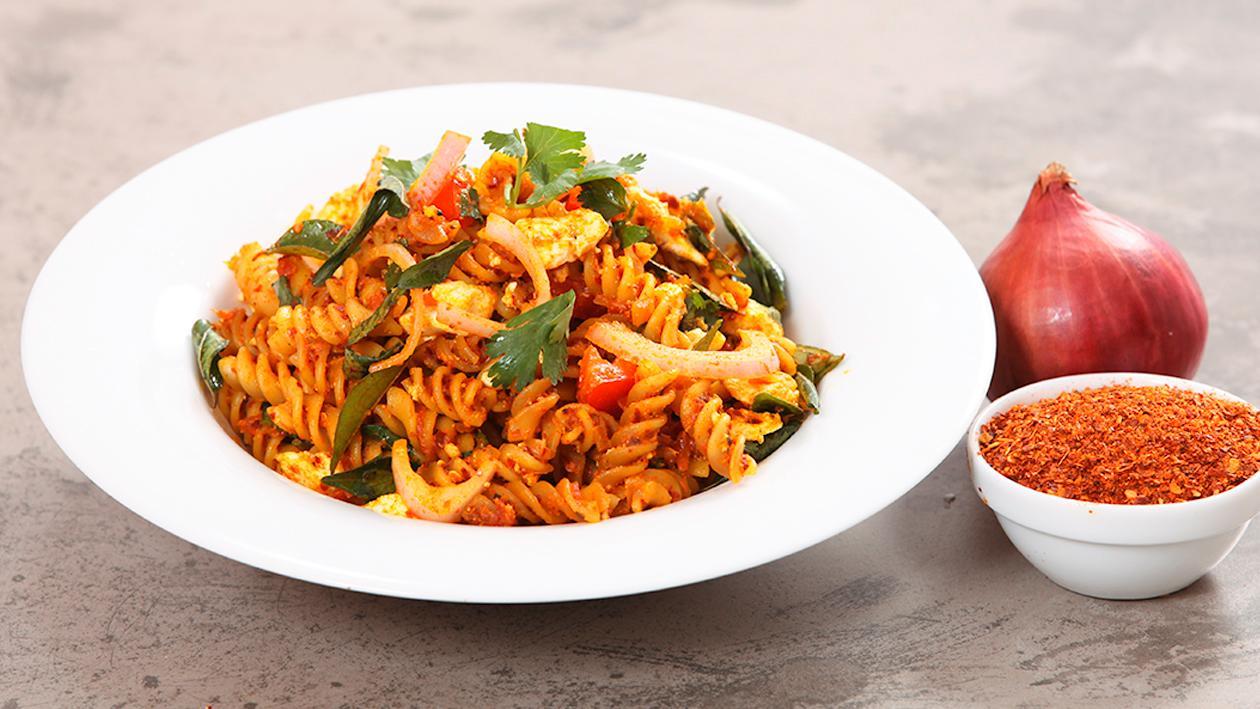 Ingredients
method:
Halloumi cheese,cubed

500 g

Garam masala, powder

10 g

Large onions, thinly sliced

100 g

Garlic cloves - Crushed

20 g

Fresh Coriander Leaves - Chopped

10 g
Preparation
method:

Cut the halloumi into 1inch cubes; heat the oil in a large fry pan over medium-high heat; add the onion and garlic, and cook stirring for few minutes or until softened; add the halloumi cheese and curry leaves, and cook until halloumi is golden.
Add the spice powders ,Knorr Tomato Pronto and then bring to the boil, Season with Knorr Aromat Seasoning Powder to taste and freshly ground black pepper.
Stir in the pasta and cook until heated through; remove from the heat and stir through the coriander.