"Singaporean" Style Chili Crab
If you like rocking spicy and hot chili crab, Perfect recipe to try out and say, 'yum yum' by using trinity of Knorr products. Follow the recipe below!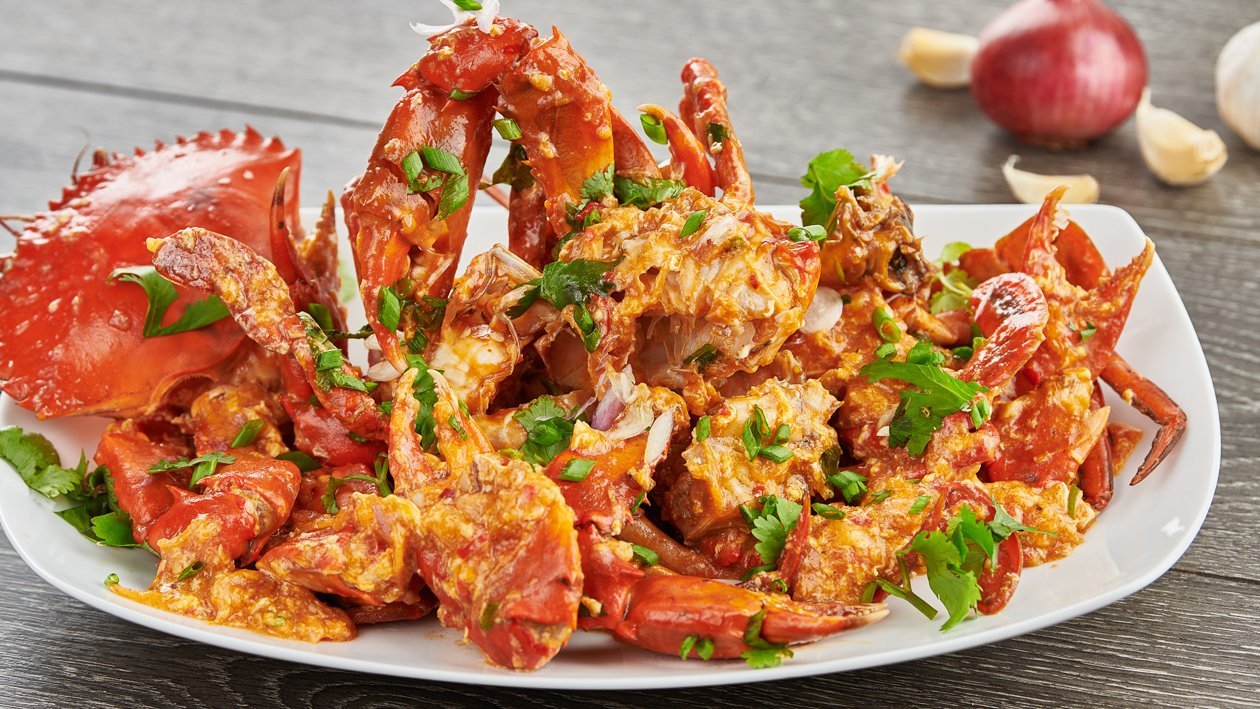 Ingredients
Method:
Crabs, whole, lagoon, clean and cut in to two pieces

2 kg

Red chilies, raw, deseeded, chopped

40 g

Eggs, whole, beaten

200 ml

Corn starch, prepared

30 ml

Spring onions, thinly sliced

30 g

Coriander leaves, coarsely chopped

20 g
Preparation
Method:

In large wok; heat oil over medium heat until simmering; stir in onions, ginger, garlic, and chilies and cook until fragrant, stirring, about a minute.
Add crab pieces and Increase heat to medium high and fry for few minutes.
Add water and Knorr Chicken Seasoning Powder; bring to a boil until crab has turned red and is nearly cooked through.
Stir in Knorr Thai Sweet Chili Sauce, Hellmann's Real Ketchup; simmer few minute and season to taste.
Stir in cornstarch and bring to boil to thicken.
Remove from heat and stir in egg; Stir in spring onions, ladle into serving dish, sprinkle with coriander and serve.