Seven Spice & Date Gravy
Seven spice is traditionally used throughout the Middle-East, comprising from (all spice, black pepper, clove, nutmeg, cardamom, cinnamon, dried ginger). All these spices go very well with roast meats. Dates round off the sauce with a light sweetness. View the full recipe below.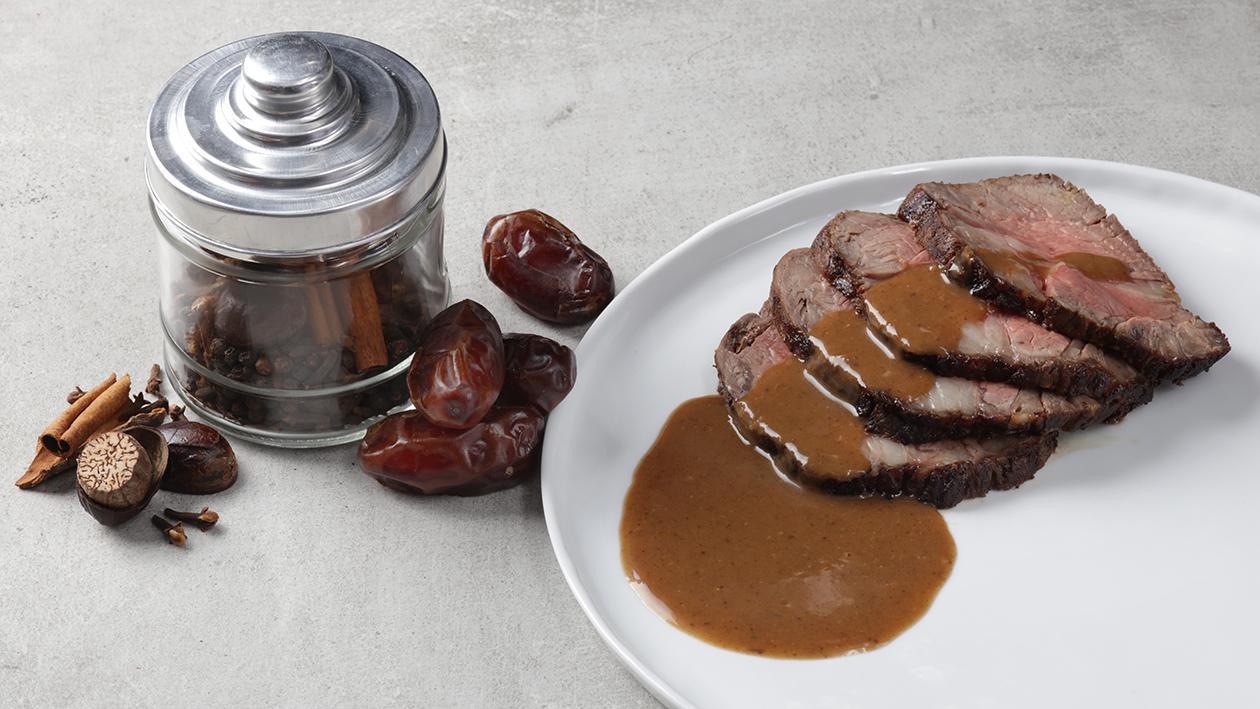 Preparation
Method:

Before starting the gravy soak the dates in a little warm water until soft, about 15min.
Sauté onion in butter until golden, add seven spice and garlic.
Prepare Knorr Demi-Glace Sauce with water before adding dates, blend with hand blender before adding to onion mixture and finishing with cream.