Seared Chicken and Vegetable Roulade by Chef Pradeep Srimal
This dish, created by Chef Pradeep Srimal, placed 3rd at the Yala Regional Competition, part of "Knorr Master of Seasoning 2019".

Diners are sure to be WOW-ed with the simple note of citrus-infused into the chicken using Knorr Lime Seasoning Powder mixed into the marinade. Check out the recipe below!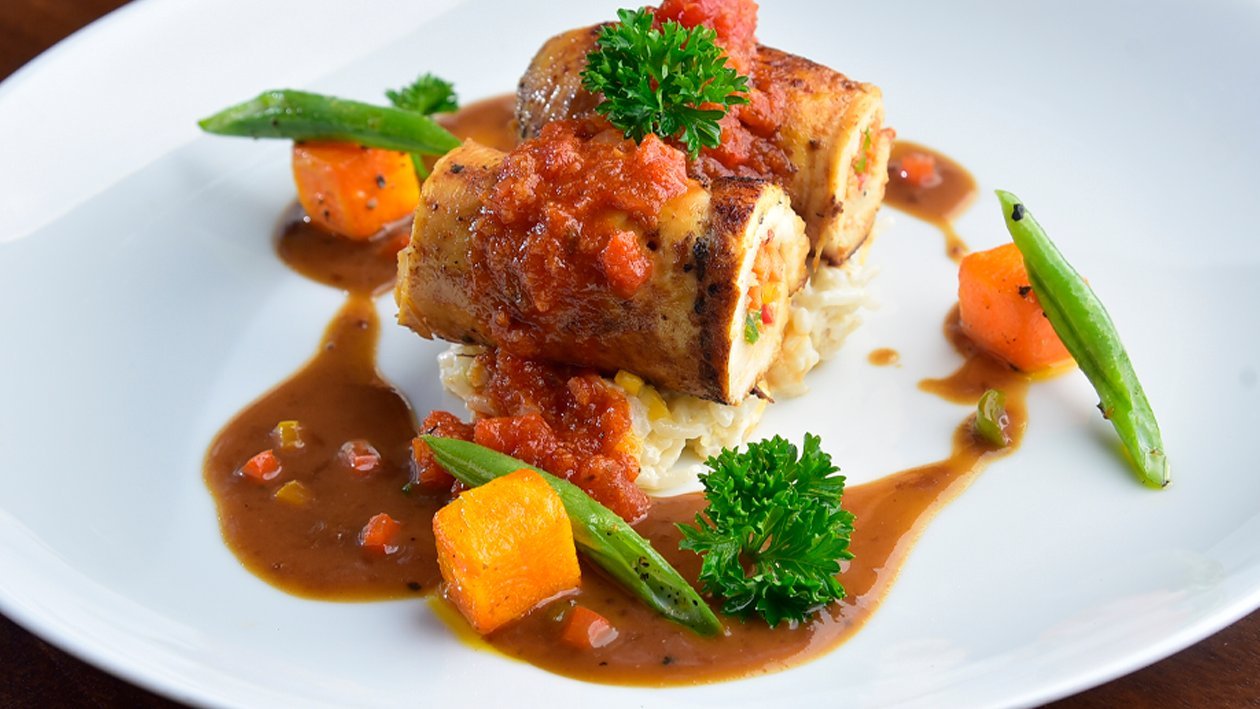 Ingredients
Chicken Marinade:
Curry leaves, finely chopped

5 g
Preparing the Stuffing:
Bell peppers, mixed, cut into batons

200 g

Chicken breast, minced

300 g
Preparation
Chicken Marinade:

Debone the chicken, separate in equal pieces and flatten them out.
Seasoned with Knorr Chicken Seasoning Powder, Knorr Lime Seasoning Powder, curry leaves, mix herbs and leave it in the refrigerator for 20 minutes.

Preparing the Stuffing:

In a bowl, mix all the stuffing ingredients together, except for the bell peppers.
Allow to chill for a few minutes.

Preparing the Chicken Roulade:

Lay the deboned chicken pieces flat and spread the stuffing mix evenly. Align the bell pepper baton in the middle.
Roll up the chicken and wrap it tightly.
Cook until the chicken is done. Gently slice the roulades and serve with your choice of reduction and accompaniments.