Savoury Chick Peas & Tempered Eggs (Biththra Kadala)
Chick Peas are quickly becoming a healthy favorite bar bite around the world. We have mixed them with tempered eggs for a delicious appetizer that is hard to resist once you taste it! View the full recipe below.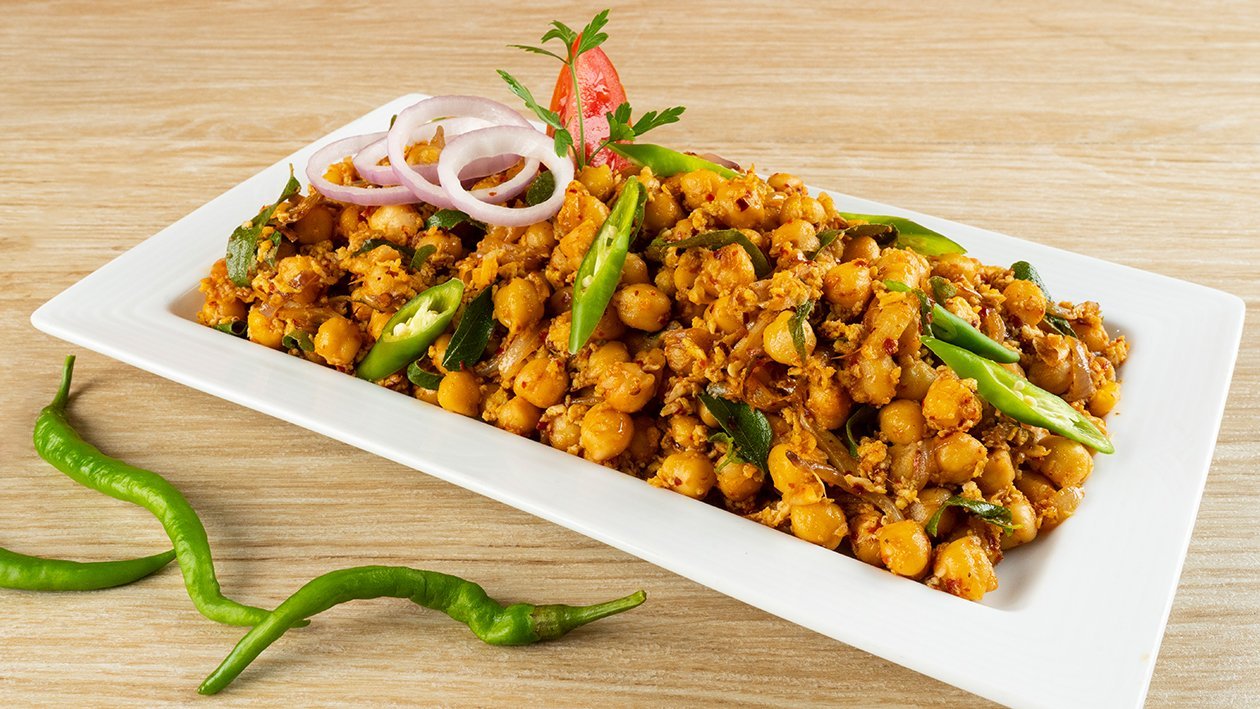 Ingredients
Preparation:
Chick peas, soaked overnight and boiled

1 kg
Preparation
Preparation:

Heat oil in pan and fry the curry leaves, garlic, onions on law fire till fragrant.
Add eggs and sauté further till scrambled.
Add the quick chili paste, boiled chick peas, Knorr Aromat Seasoning Powder, pepper to tasteand toss it well and garnish with sliced green chilies and onion rings.