Prawns in Hot Garlic Sauce
Add this flavourful dish to your menu to impress your diners. This prawns in hot garlic sauce recipe will leave them wanting more. Check it out.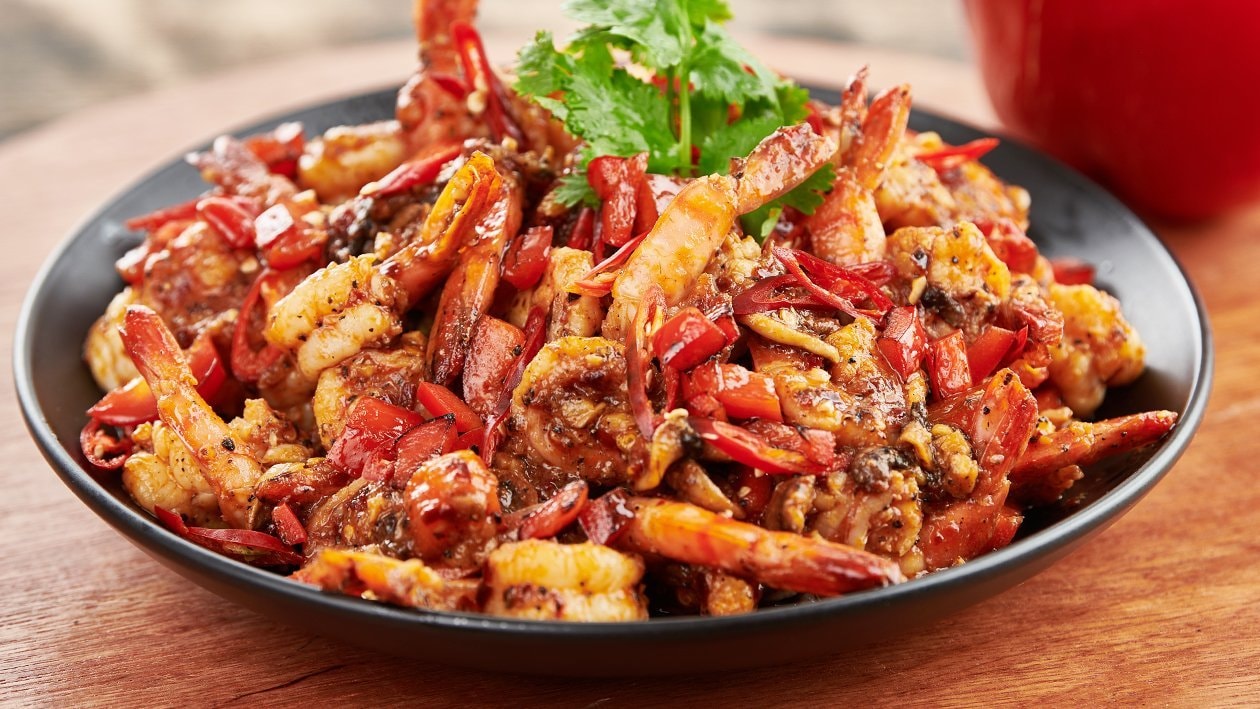 Ingredients
Method:
Lagoon prawns,peeled,deveined,tails intact

2.0 kg

Garlic cloves, finely chopped

60.0 g

Ginger, finely chopped

30.0 g

Button mushrooms, quartered

100.0 g

Bell Pepper, red, diced

200.0 g

Quick Chilli Paste

100.0 g

Black pepper, cracked

5.0 g

Hellmann's Real Ketchup [Maldives Only] (4x5KG)

300.0 g

Corn starch, prepared

50.0 ml
Preparation
Method:

Heat oil in wok or large skillet until medium hot; cook and stir garlic and ginger in the hot oil until fragrant, about 30 seconds; add the prawns, mushrooms, black pepper, quick chili past, bell pepper, and cook, stirring, until prawns turns pink, 2 to 3 minutes.

Combine the rice vinegar, fish sauce, Knorr Chicken Seasoning Powder and Hellmann's Real Ketchup Sauce in a small bowl; Pour into the prawn mixture; cook and stir briefly to combine.

Combine the cornstarch and stir into the wok. Stir until sauce has thickened, about a minute.