Prawn and Avocado Submarine
The ultimate sandwich for any given day! It's filling, easy to make and delicious!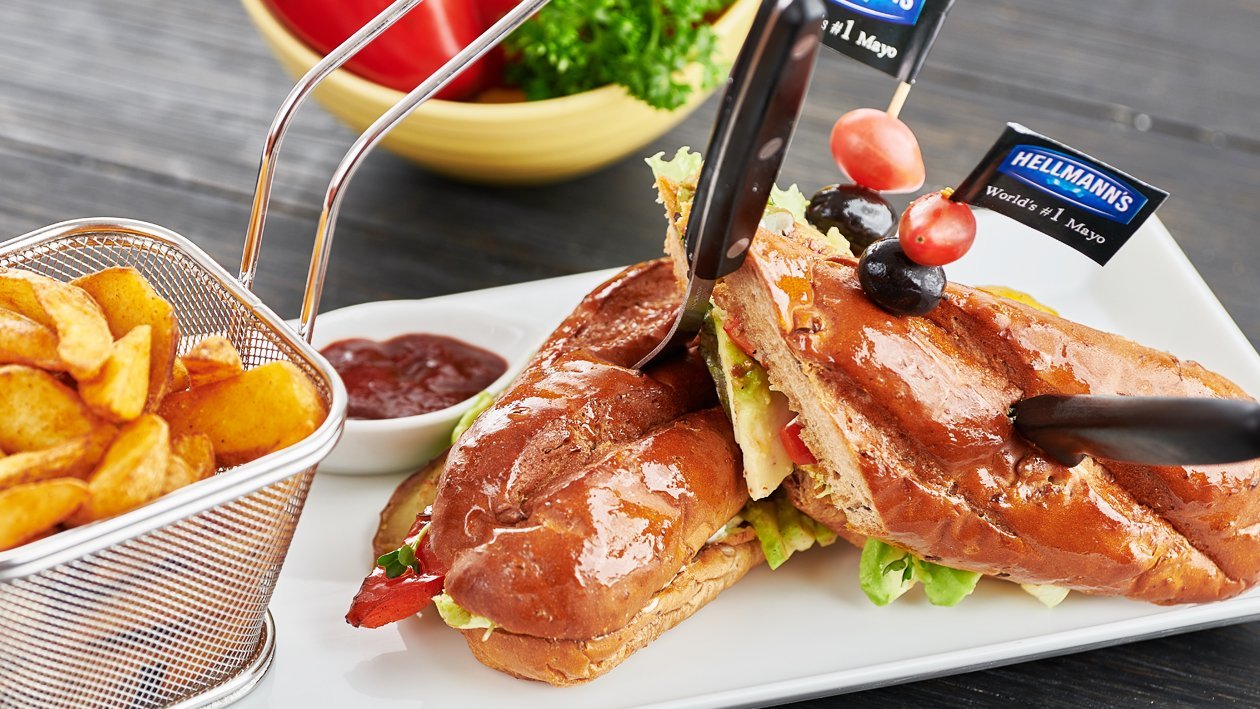 Ingredients
Preparation of Prawn:
Avocado, pitted and sliced

5 nos
Build the Submarine:
Aubergines sliced, length wise, grilled

200 g

Bell pepper tri colour cut in to desired size, grilled

200 g

Black pepper cracked

10 g

Submarine bun, Multi grain

10 nos
Preparation
Preparation of Prawn:

Place shrimp in a skillet over medium heat. Cook until pink and cooked through about 3 minutes.
Combine cumin, garlic powder, salt, chilli powder and olive oil together in a bowl and toss.

Build the Submarine:

Slice the multigrain bread length-wise, apply bottom & top halves with the Hellmann's Classic Mayonnaise.
Fill the bottom half with the iceberg, oloroso, cooked shrimps, sliced Avocado, grilled aubergine, grilled bell peppers, micro herbs and cover with the top.
Served with potato wedges or salad of your choice.