Pork Leg Schnitzel with Maple Caramelised Apple and Bacon Gravy
This American-inspired Pork Leg Schnitzel with maple caramelised apple and bacon gravy is a festive favourite you should add to your Christmas menu.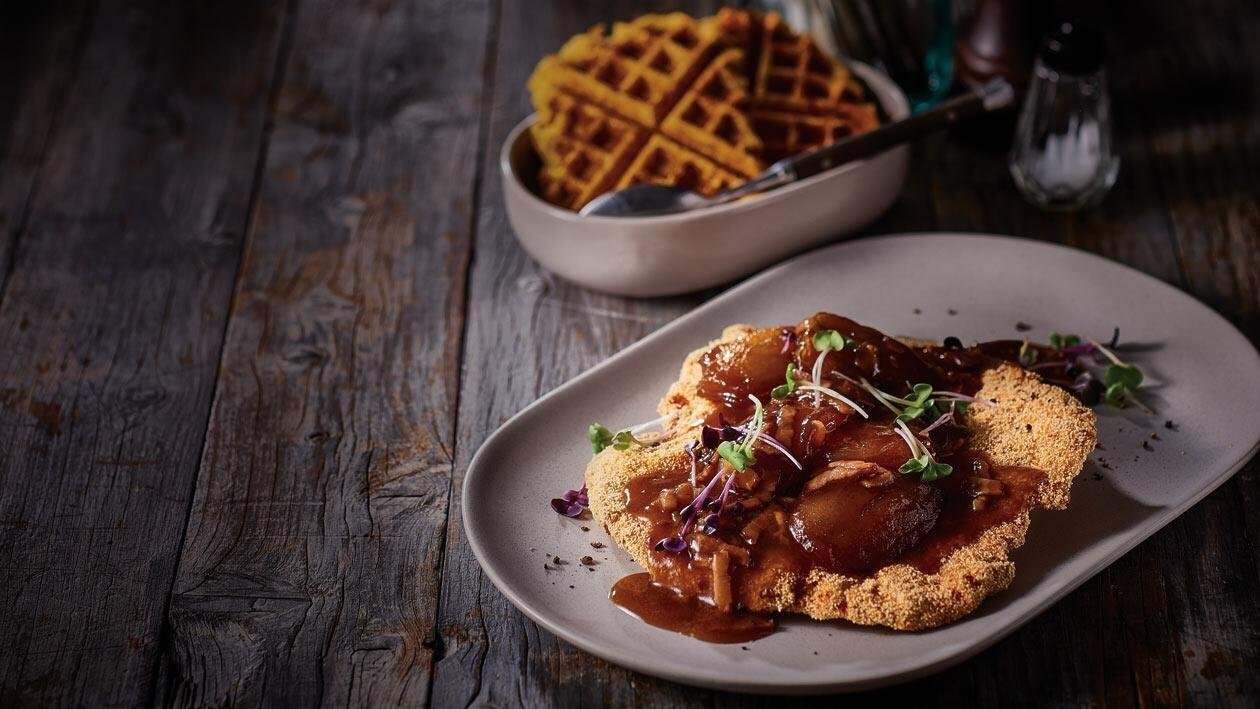 Ingredients
Schnitzel:
Pork steak schnitzels (250g each)

10.0 pc
Maple Caramelized Apple:
Bacon Gravy:
Preparation
Schnitzel:

Prepare the pork steak with a meat hammer.
Crumb the pork with the corn flour, eggs and then polenta.
Fry until cooked through and golden. Drain.

Maple Caramelized Apple:

Peel the apples and cut into quarters, slice off the core.
Place the butter, sugar and Knorr Lime Seasoning Powder into a large fry pan and cook until lightly browned.
Add apples and maple syrup, cover and cook until apples are soft and caramelized.

Bacon Gravy:

Chop the bacon and fry in a little oil. Add the water and whisk in the Knorr Demi Glace Brown Sauce Mix, whisk until boiling.

To Serve:

Serve the schnitzel with the apples and bacon gravy.