Philly Steak Rolls
Trying to achieve a meaty, intense flavour in your Philly Steak Rolls? Our recipe will help you do just that. Check it out and add to your menu today.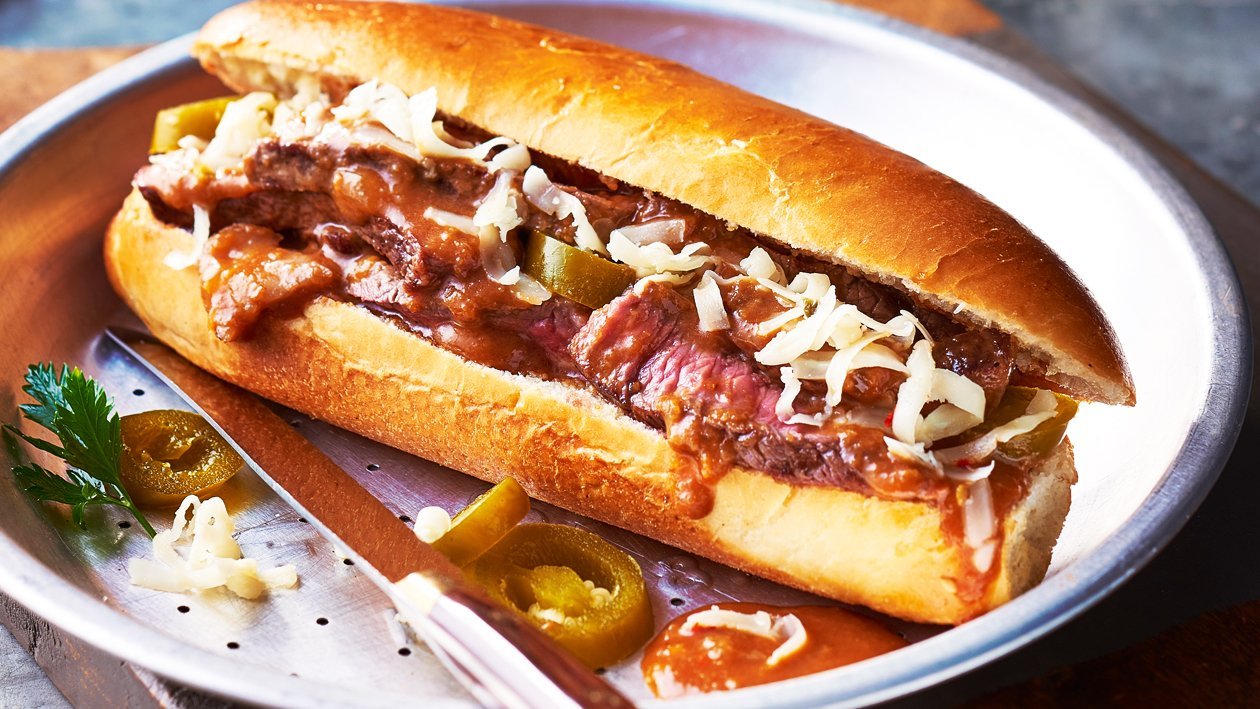 Ingredients
Method:
Quick Cheese Sauce

500 ml

Jalapenos, pickled, sliced

150 g

Cheese, cheddar, grated

200 g
Preparation
Method:

Sirloin Steak; cook, rest, and slice thinly.
Mix water and Knorr Demi-Glace powder together; bring to boil and mix with cheese sauce and simmer for few seconds.
Add steak back to pan and warm through.
Fill buns with steak and sauce, top with pickled jalapenos, extra sauce and extra grated cheese.