Pandan Chicken Sri Lankan Style
Pandan chicken is a super-easy starter for your menu. The chicken is wrapped in pandan leaves and then fried; view the full recipe below to see how our products make this dish stand out.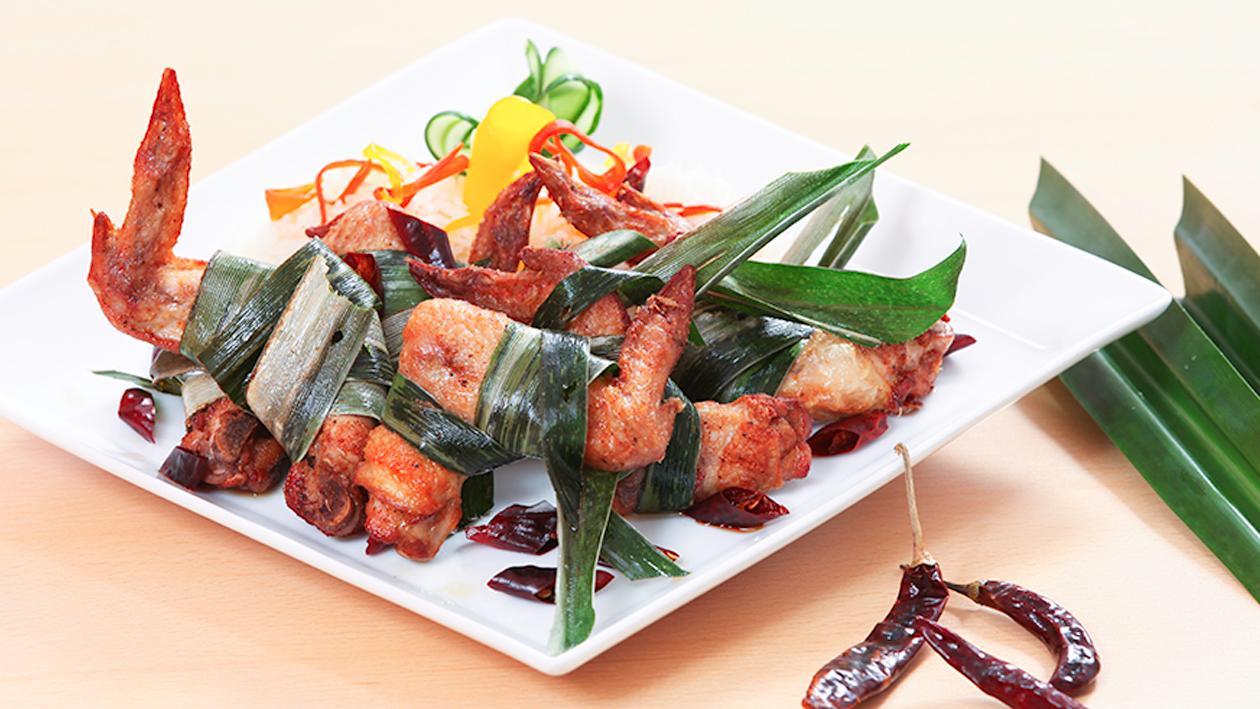 Ingredients
Method:
Coriander Leaves - fresh

60 g

Ginger and garlic paste

30 g

Tamarillo fruit, chopped

200 g

Crushed black pepper

20 g

Chicken buffalo wings

1.5 kg

Pandan Leaf (Rampe)

150 g
Preparation
Method:

Blend Knorr Chicken Seasoning Powder, coriander leaves, curd, red chilli powder, turmeric powder, curry powder, ginger garlic paste, tamarillo, curry leaves and black pepper.
Coat chicken with the prepared marination, allow to season half an hour in the refrigerator.
Marinated chicken nicely wrap with pandan leaves.
Deep fry until chicken is golden brown and done.
Serve with accompaniments.