Oriental Spiced Chicken Koottu
There are hundreds of Koottu varieties globally, and this Sri Lankan-Indian style is one of our favourites. Mouth-watering & satisfying all the taste buds with spicy & savoury notes. Try it out and see for yourself! View full recipe below.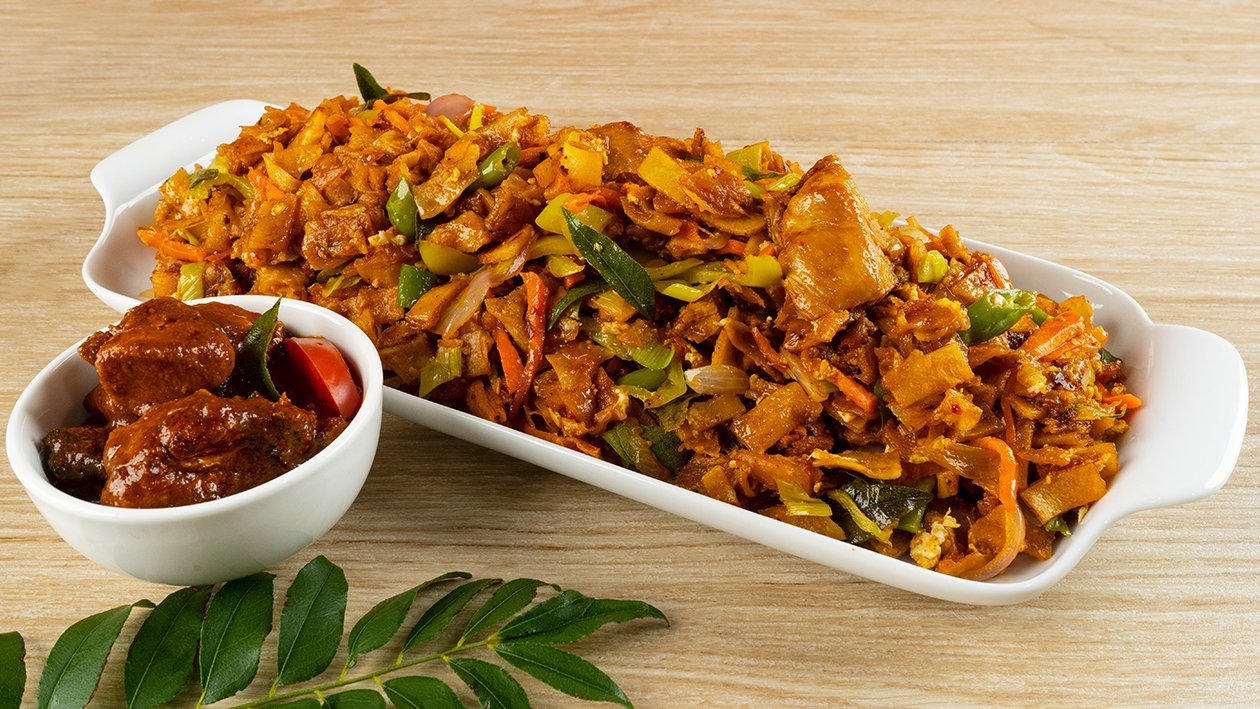 Ingredients
Preparation of Koottu:
Godamba roti, shredded

2 kg

Onions, thinly sliced

100 g

Carrot, thin strips

100 g

Green chilies, sliced

30 g

Capsicums, cut into lengthwise

50 g

Chicken curry, boneless

800 g

Black pepper, cracked

20 g
Preparation
Preparation of Koottu:

Heat the oil in a wok pan or grill plate and sauté curry leaves, onions , garlic and ginger for few minutes, then add eggs and fry well.
Add the carrots, leeks, green chilies, capsicums, chiliflakes, nasi curry paste and fry for another few munities.
Add godhamba roti, soy sauce, boneless chicken curry, pepper and Knorr Chicken Seasoning Powder and toss well or beat well on a grill plate.