Mediterranean Stuffed Chicken Breast
Chicken breast can be boring, but adding an interesting stuffing into the chicken along with some exceptional seasoning could make all the difference. We have stuffed these chicken breast with spinach, brie cheese and sundried tomato. View the recipe below!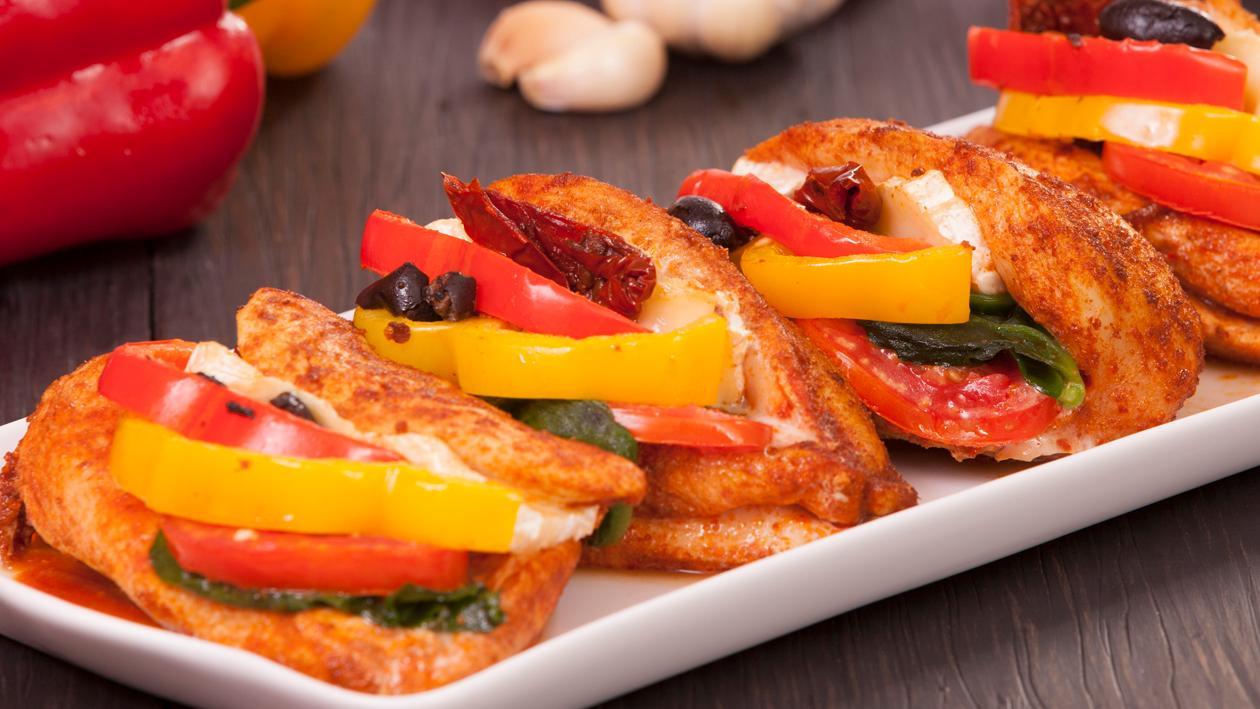 Ingredients
Pureed Tomato Sauce:
Black pepper, cracked

5 g
Preparing the Dish:
Brie cheese, sliced

200 g
Preparation
Pureed Tomato Sauce:

Blend all above ingredients together in to puree.

Preparing the Dish:

Preheat oven to 200°C.
Pat dry the chicken, place in a large baking dish and toss in the Knorr Chicken Seasoning Powder, chilli, coriander, garlic, curry leaves, ½ olive oil together.
Filled with onion, tomatoes, peppers, spinach, olives and Brie cheese; drizzle with remaining oil.
Bake for 30minutes; basting chicken with the juices, and bake for another 10 minutes.
Serve hot on a bed of pureed tomato sauce.