Mediterranean Sandwich
Classic sandwich with grilled vegetables and Basil for a delightfully unique flavor. Check out the full recipe below!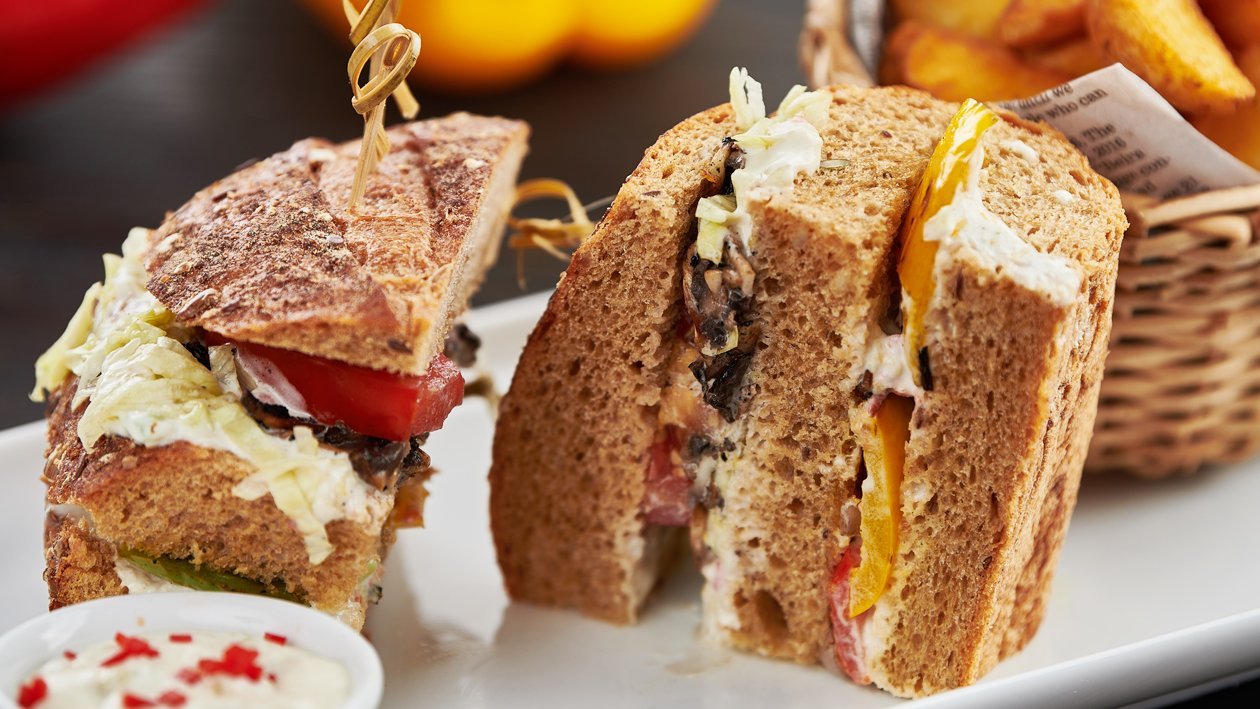 Ingredients
Filling:
Large onions, thinly sliced

100 g

Button mushrooms, sliced

200 g

Red peppers, battens

150 g

Green peppers, battens

150 g

Yellow peppers, battens

150 g

Basil leaves, coarsely chopped

30 g

Black pepper, cracked

5 g
Salsa:
Green cucumber, peeled, seeded, chopped

100 g
Build:
Brown bread, sliced

30 nos
Preparation
Filling:

Heat the oil in a thick bottom pan, sauté the garlic and onions for few seconds; add mushrooms and sauté till golden.
Add all peppers, basil, season with Knorr Aromat Seasoning Powder & pepper.

Salsa:

Combine all ingredients in a bowl with Hellmann's Classic Mayonnaise and leave aside.

Build:

Apply salsa on each slice, spread sautéed vegetable fillingon ten slices.
Cover with second slice, spread ice berg, vegetable filling, tomato slices, close with top slice.
Serve with fries or salad of your choice.