Maldivian Tuna Salad Sandwich
The Tuna salad sandwich has been called "the staple of the snatched office lunch" by many. Try out our recipe below; using the premium Hellmann's mayonnaise.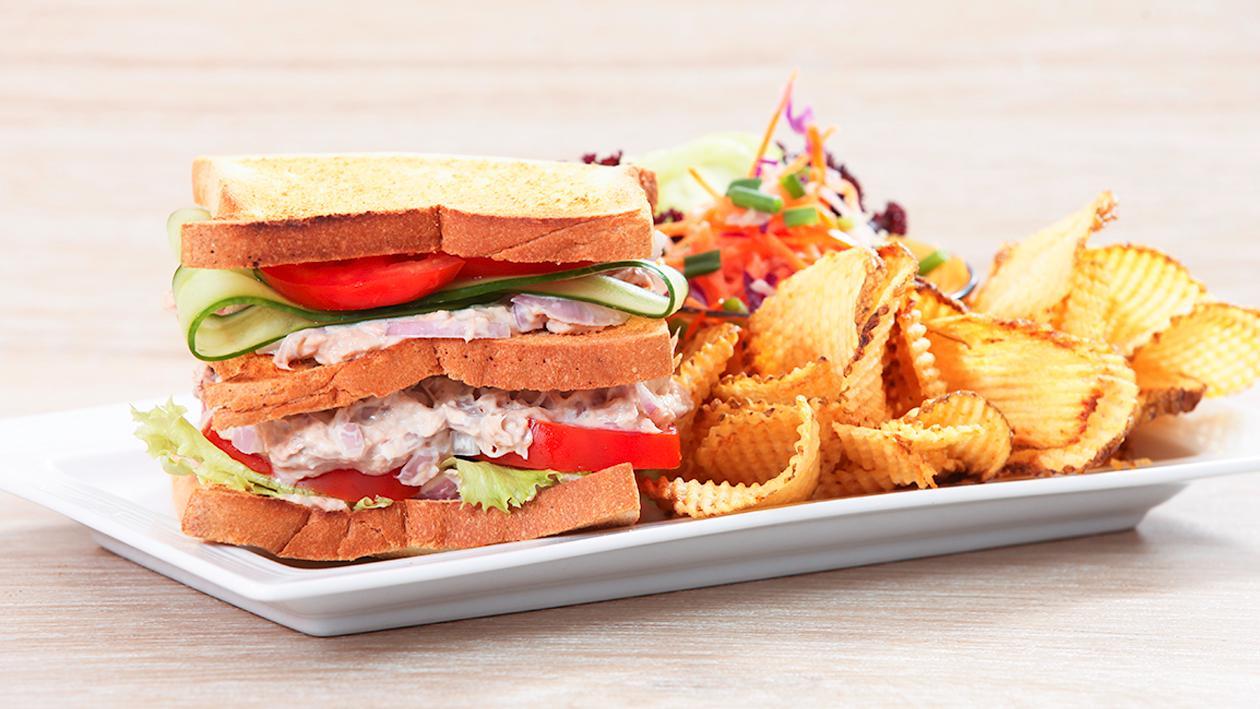 Ingredients
Method:
Baked tuna chunks or flakes

600 g

Salt and crushed pepper to taste

White bread slices, toasted

30 pc

Green cucumbers, thinly sliced in to ribbons

300 g
Preparation
Method:

Combine baked tuna, Hellmann's Classic Mayonnaise, Knorr Lime Seasoning Powder, salt and crushed pepper to taste in a bowl and leave it on a side.
Build sandwich and serve immediately with accompaniments.