Kithala Spice
This spicy mélange will surely delight your guests. Delicious, poignant and provides a healthy boost! See the full recipe below.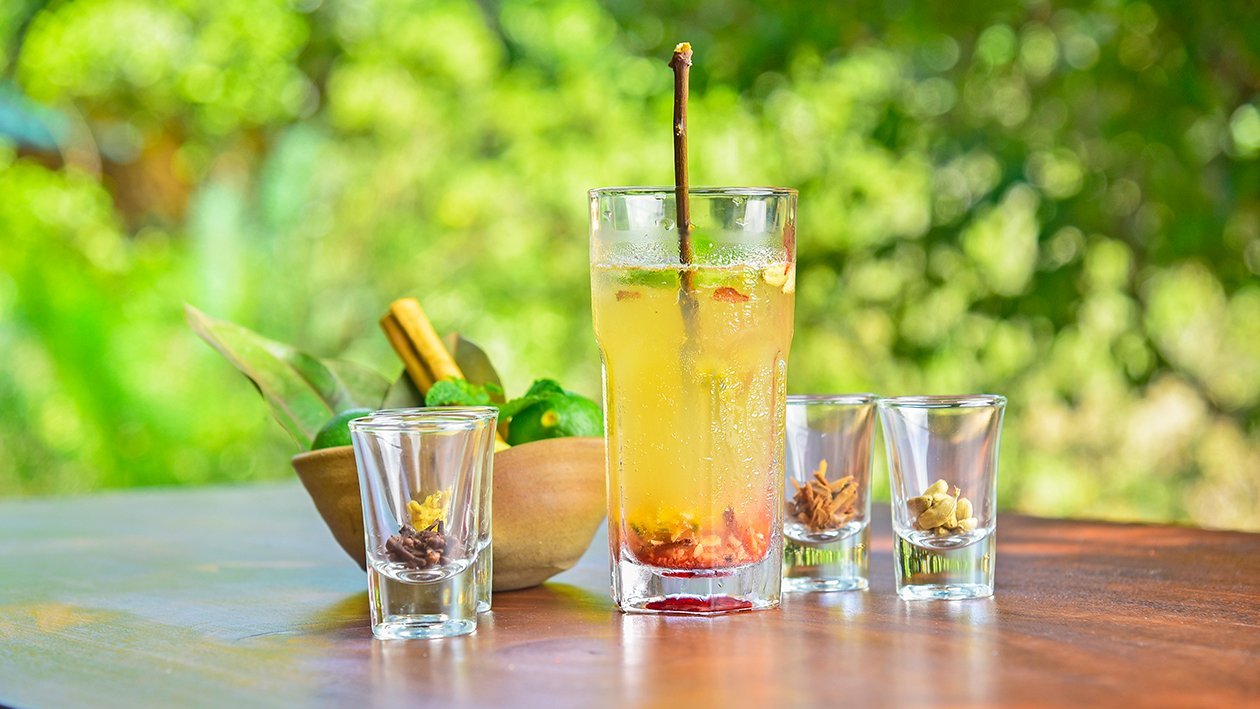 Ingredients
Kithala Spice:
Passion fruit, seeds

500 g

Carte D'or Strawberry Topping (12x1.28KG)

50 ml

Ginger beer, chilled

500 ml

Spices, Mixed, crushed ( Cinnamon, cloves, cardamoms and ginger)

10 g
Preparation
Kithala Spice:

Apply the salt rim to the glasses and fill with mint leaves and crushed ice.
Combine passion juice, Knorr Lime Seasoning Powder in a cocktail shaker.
Shake vigorously and strain into the glasses and pour the Carte D' Or Strawberry Topping gradually; top up with ginger beer.
Garnish with lime rings and mint leaves.