Jamaican Style Roasted Chicken
This delicious mouthwatering recipe from Jamaican cuisine which makes every buffet stand out.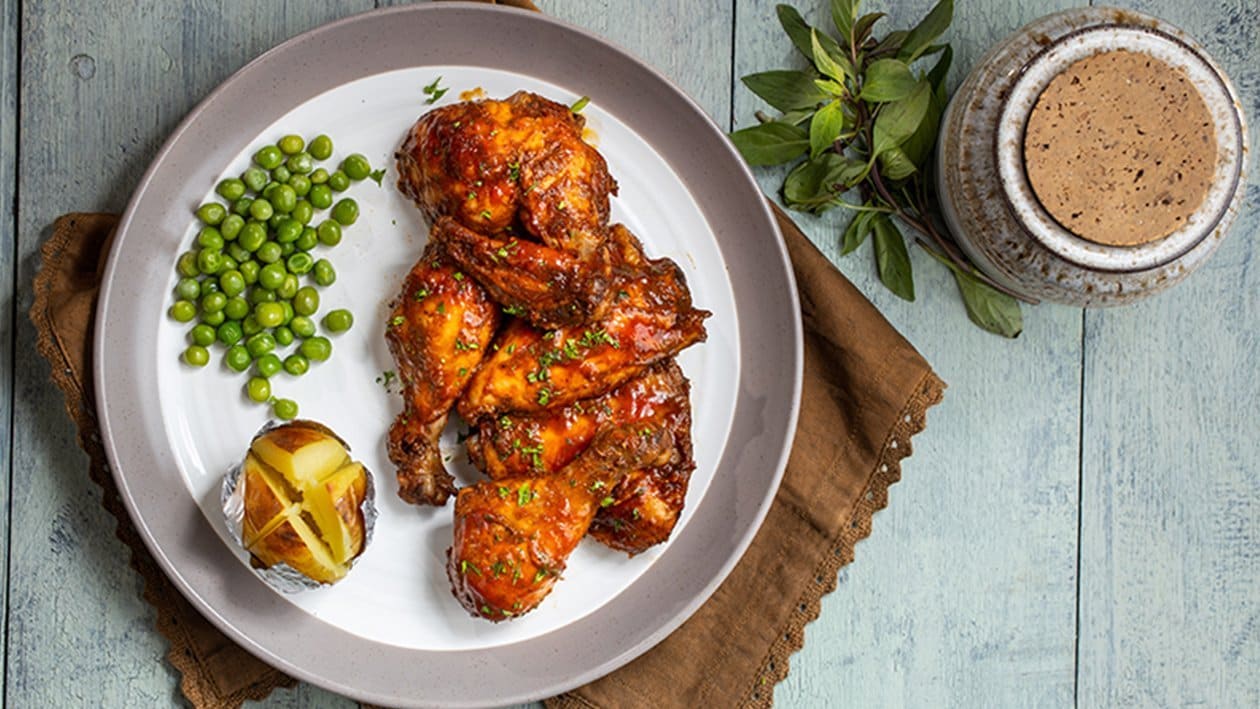 Ingredients
Jamaican Style Roasted Chicken:
Coriander, fresh, chopped

30.0 g

Chicken whole (cut into 8 pieces)

2.0 kg
Preparation
Jamaican Style Roasted Chicken:

Preparethe Knorr Demi Glace Sauce mix with 200ml water and leave it on a side to cool.
Combine all above ingredients, including the sauce, chicken and marinade for about 1-2 hours.
Preheat the oven to 180°C.
Grease oven tray with oil and place the chicken into oven tray and bake for about 20 minutes.
Save remaing marinade mix.
After 20 minutes spread the remaining marinade mixture onto chicken pieces and again bake for 10 minutes and serve hot.