Italian Lime Ice
A simple yet very popular ice dessert like sorbet or ice cream, which is was made popular in the USA by Italian immigrants in the early 1900.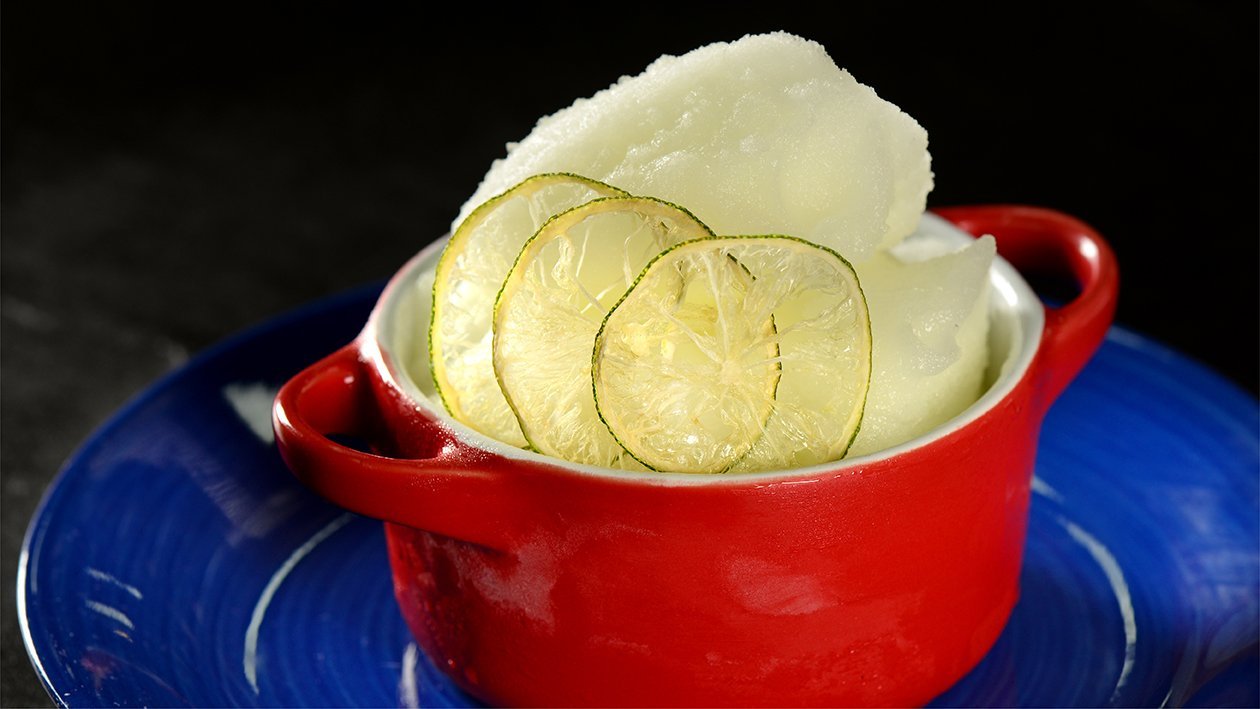 Ingredients
Lime Juice:
Candied lime slice

10.0 pc
Italian Ice:
Preparation
Lime Juice:

Mix the Knorr Lime Seasoning juice into the 450ml water to dissolve and keep cool.

Italian Ice:

Put the sugar and 500ml water into a pot and bring to a simmer to dissolve all the sugar.
Let it cool then add the lime juice. Pour into ice cream churner with the salt and churn till soft and light.

Plate:

Scoop the Italian ice into a bowl and garnish with the Lime chip.