Golden Chicken Pane with three Bean Salad
Serving a crispy yet juicy chicken pane can be a challenge, but we make it easy in our simple recipe. Learn how to make this tasty dish today.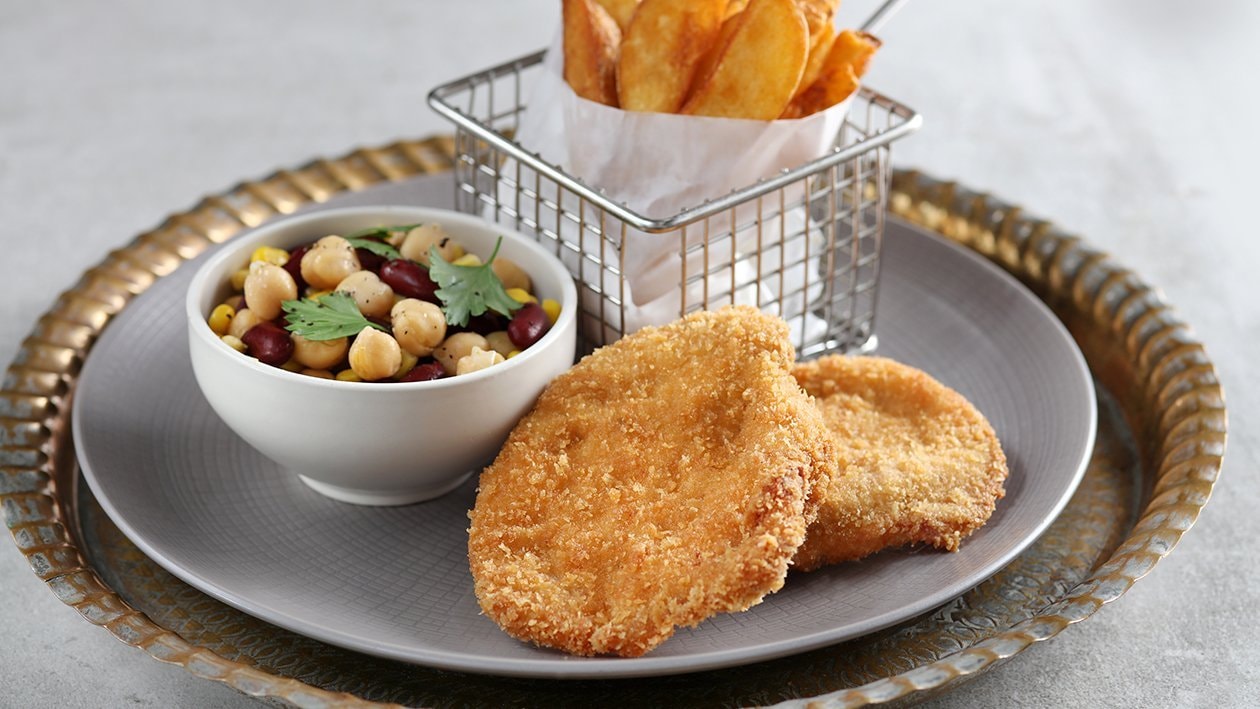 Ingredients
Chicken Pane:
Three Bean Salad:
Preparation
Chicken Pane:

Marinate the chicken with vegetable oil, garlic, ginger, ¾ Knorr Chicken Seasoning Powder for minimum 4 hours
Add balance Knorr Chicken Seasoning Powder to the flour.
Steps for coating chicken: First dust the marinated chicken with flour, then dip into egg mixture, finally coat with breadcrumbs and fry until golden brown.

Three Bean Salad:

Wash and rinse the beans, corn and peas. Marinate with parsley, olive oil and Knorr Lime Seasoning Powder.
Serve on the side as warm or cold salad.

To Serve:

Serve with French fries and a sauce. We recommend a cheese, pepper or mushroom sauce.