French Onion Soup
Made with Knorr demi-glace powder and Knorr chicken seasoning powder, this french onion soup is surprisingly easy to make and tastes incredible.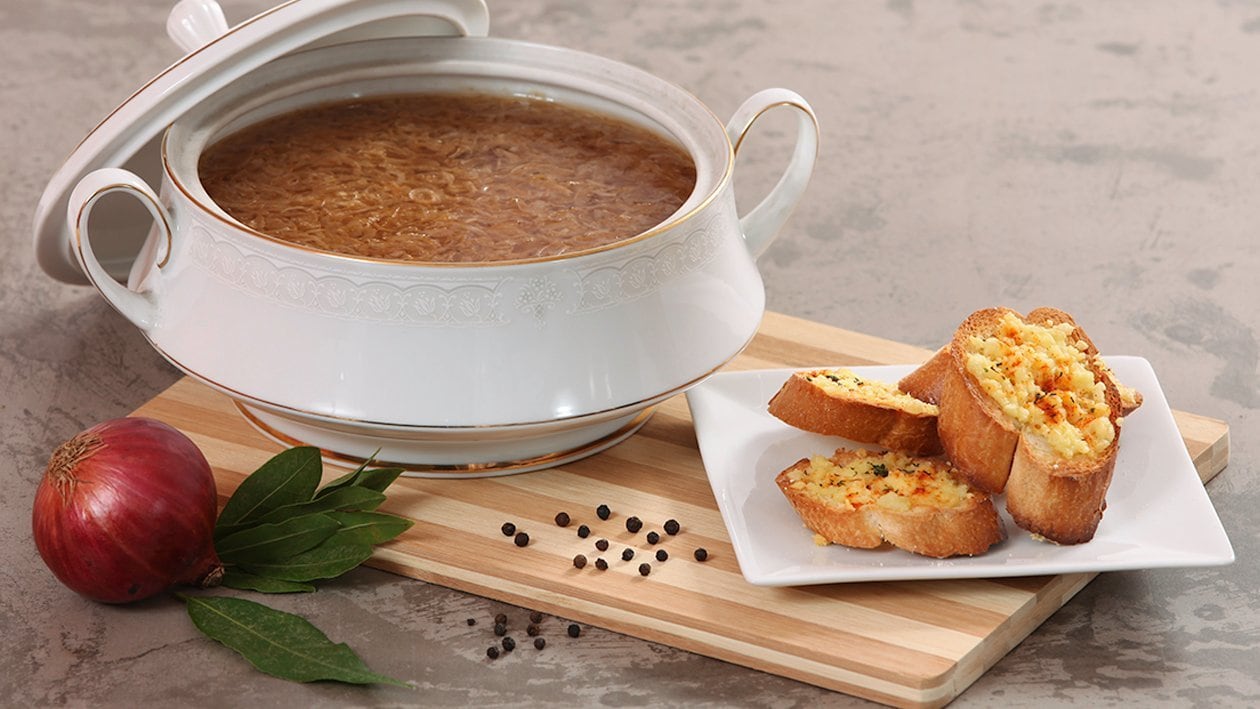 Ingredients
Method:
Astra Fat Spread (1x5KG)

50.0 g

Onions, thinly sliced

800.0 g

Black pepper, cracked

1.0 g

Cheese toast for the garnish
Preparation
Method:

Heat the Astra Fat Spread in a thick bottom pan and sauté onions, garlic& bay until golden brown.
Mix Knorr Demi Glace Brown Sauce Mix, Knorr Chicken Seasoning Powder with water separately and add to the onion mixture.
Bring to boil & and simmer for few minutes.
Adjust seasoning with pepper.
Serve with cheese toast.