Cream of Roasted Mix Bell Pepper Soup
This hearty soup of roasted mix bell pepper is a real soul warmer; super easy and delicious – thanks to Knorr soup base. View the recipe below.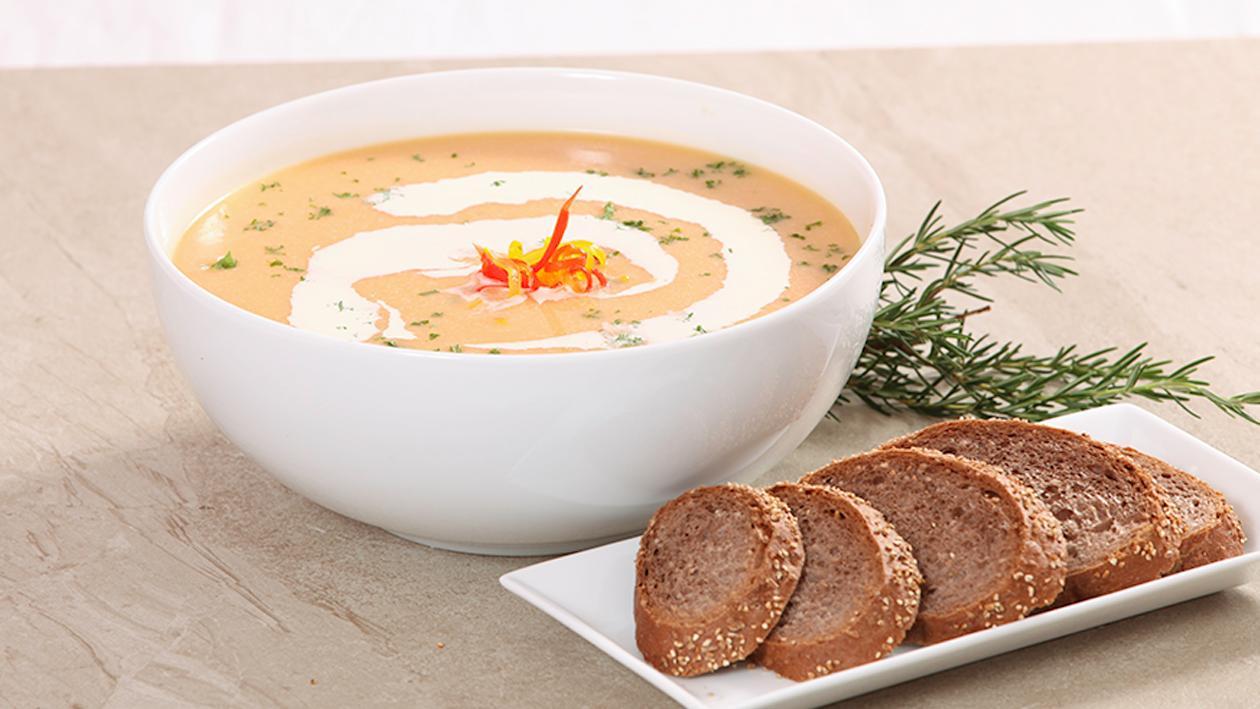 Ingredients
Method:
Astra Fat Spread (1x5KG)

50 g

Garlic clcoves, thinly sliced

10 g

Large Onion - Sliced

100 g

Yellow bell pepper, diced

100 g

Red bell peppers, diced

100 g

Green bell pepper, diced

100 g

Fresh herbs for the garnish
Preparation
Method:

Heat Astra Fat Spread in a thick bottom pan and sauté garlic and onion for few seconds.
Add mix peppers and allow to pot roast for another few minutes.
Add water & mixed with Knorr Soup Base Mix and stir well.
Bring to boil and simmer till the pieces are done.
Allow it to cool & Puree the soup
Return to heat and simmer for few seconds.
Finally mix with the cream and garnish and served hot.