Coco Pleasure
Cutting back on alcohol has been linked to countless wellness benefits. Follow the recipe below for this tangy mocktail!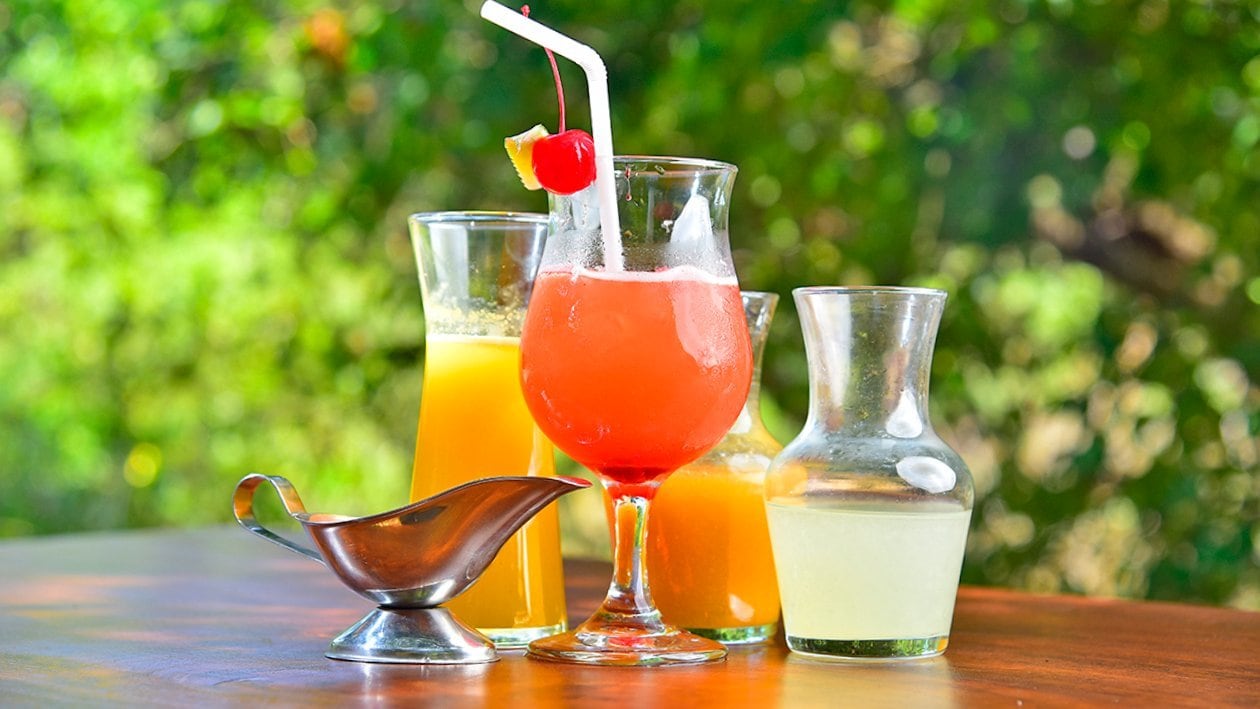 Ingredients
Coco Pleasure:
Pineapple juice, fresh

500.0 ml

Beli fruit juice, fresh

500.0 ml

Strawberry Topping

100.0 ml

Coconut water, fresh

500.0 ml
Preparation
Coco Pleasure:

In a blender; add pineapple and Beli Fruit Juice, Knorr Lime Seasoning Powder, Carte D' Or Strawberry Topping, ice and blend until slushy.
Pour into chilled glasses filled with extra ice cubes and top up with coconut water.
Garnish with cherries and pineapple leaves.