Classic Patty Melt
Kids will love this cheesy and crunchy classic. Try this patty melt recipe today, and why not experiment with different fillings for a variety of flavours.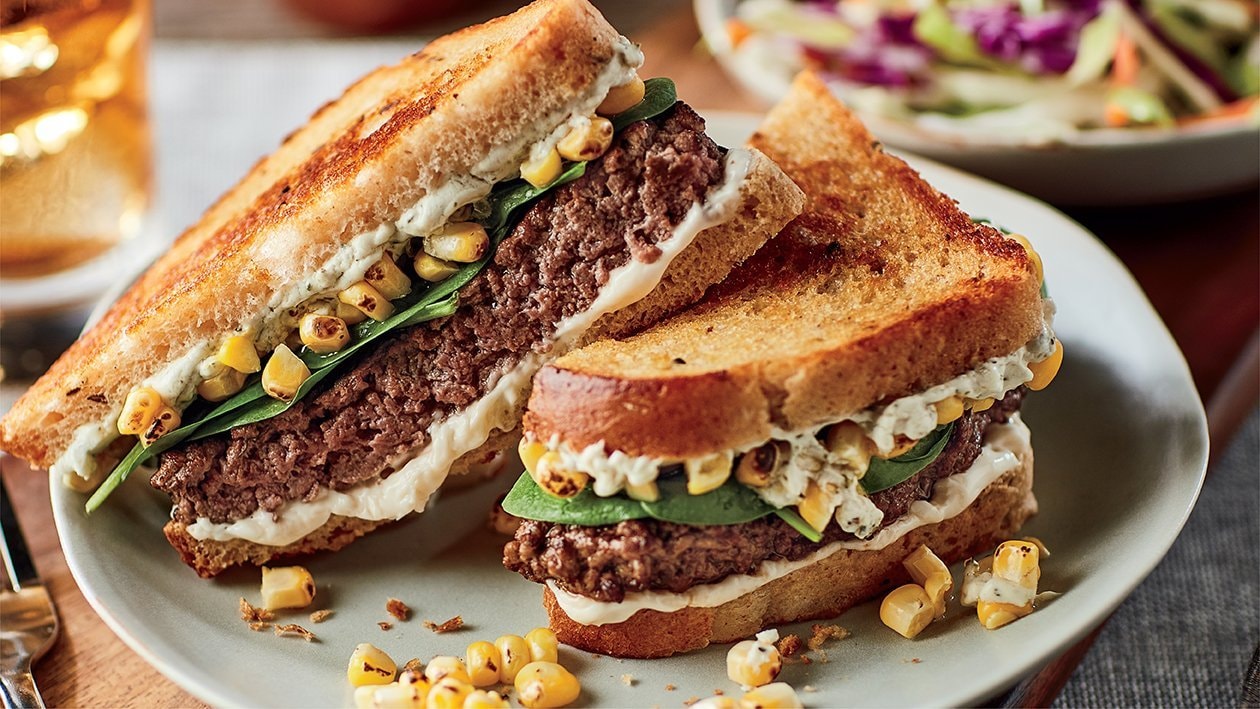 Ingredients
Building the Burger:
Black pepper, ground

50.0 g

Ground beef Pattie mixture

1.5 kg

Sweet corn, grilled

500.0 g
Preparation
Building the Burger:

Mix together pepper, tomato ketchup and Hellmann's Classic Mayonnaise.
Grill 150g beef patties to desired doneness.
Toast of the bread on a grilled pan or use a grill toaster after building the sandwich.
Build the sandwich by spreading pepper mayo on both insides of each sandwich.
Sprinkle some grilled corn and layer with spinach.
Place the cooked patties in the middle and spread some goats cheese on top.
Close & cut the sandwiches before serving.