Christmas Lobster Thermidor
Looking for a new festive favourite for your Christmas menu? Check out this delicious Christmas Lobster Thermidor recipe and give it a try today.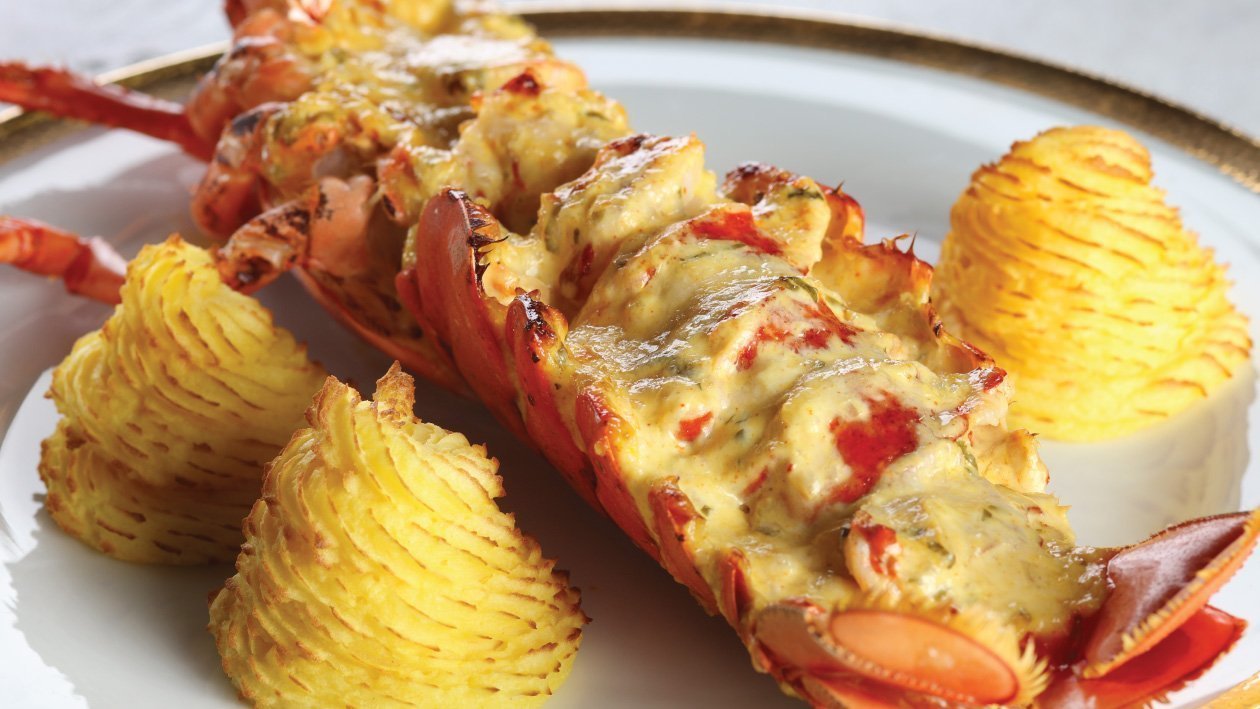 Ingredients
Lobster:
Parmesan cheese, grated

300.0 g
Sauce:
Red onions, finely chopped

100.0 g

Quick Cheese Sauce

300.0 g

Parsley, fresh, chopped

20.0 g

Black pepper, cracked

2.0 g
The Veggies:
Black pepper, cracked

2.0 g
Preparation
Lobster:

Blanch the lobster in boiling salted water, then place into ice water.
Kill the lobster quickly by inserting a knife through the head section.
Separate the claws, knuckles and tail.
Clean the head section under running cold water.
Blanch the tail for 3 minutes.
The claws for 5 minutes.
Knuckles for 2 minutes.
Also blanch the head for 30 seconds.
Portion the meat places and place them neatly into the tail and head sections.

Sauce:

Sauté shallots in olive oil until translucent. Add ginger and garlic paste. Deglaze with white wine and reduce by half.
Add cream andQuick Cheese Sauce.
Season the sauce with Mustard, parsley, Knorr Lime Seasoning Powder, black pepper and paprika.
Spoon the sauce over the lobster and sprinkle with Parmesan cheese.
Bake in the oven at 180°C for 6 min if the sauce is hot. For cold sauce, bake 8 min.

The Veggies:

Cut Brussel sprouts, season with Knorr Aromat Seasoning Powder, pepper, olive oil, chopped walnuts and berries.
Clean asparagus and place in tray with salt, peppers and olive oil.
Roast vegetables in oven.
Serve next to the lobster.