Chorizo Pasta Bake
Chorizo is a fermented, cured and smoked sausage. We came up with a baked pasta variant. We recommend using Knorr tomato pronto to bring the real Italian tomato flavor and goodness. View the full recipe below.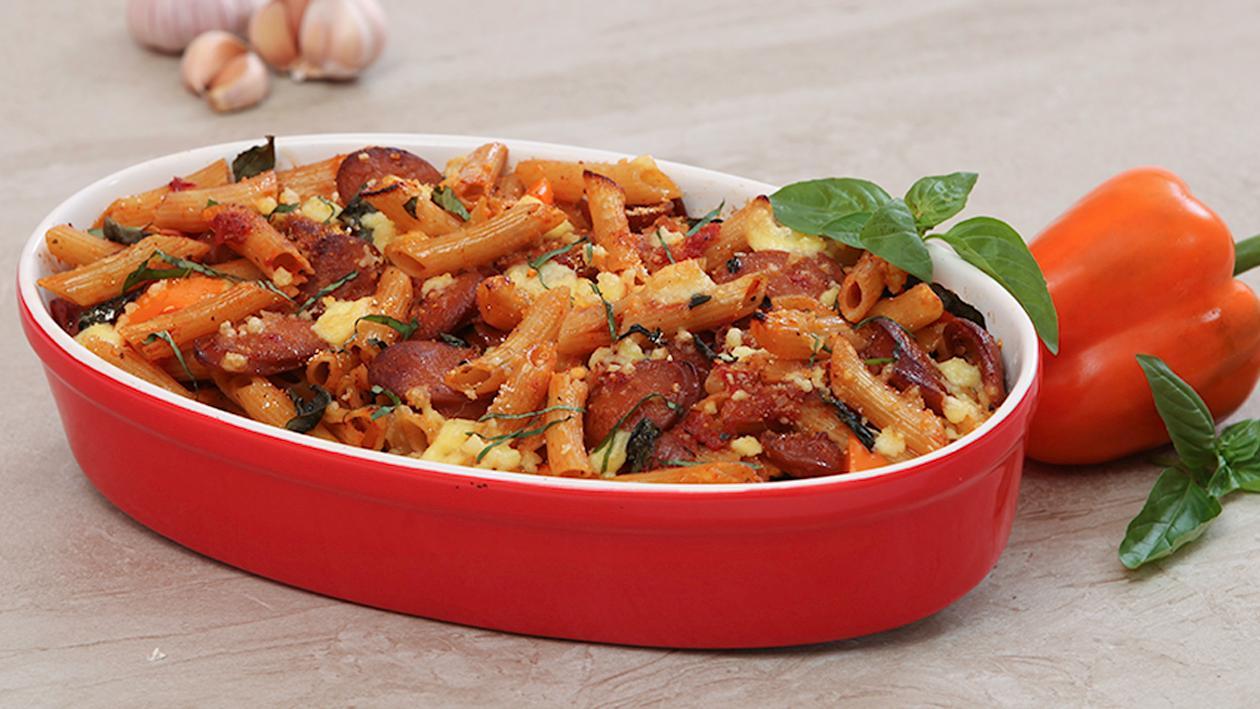 Ingredients
Method:
Large onions, diced

100 g

Basil leaves, coarsely chopped

10 g

Salt and ground black pepper to taste

Bell Pepper, red, diced

100 g

Mozzarella Cheese, grated

300 g
Preparation
Method:

Preheat oven to 180°C; cook chorizo in a frying pan on high for 2 minutes until browned.
Add onion, peppers and garlic sauté till brown; stir with Knorr Tomato Pronto; cooked pasta; basil and seasoned with Knorr chicken seasoning powder and crushed pepper.
Transfer to appropriate ovenproof dish; combine cheese and baked until the cheese melted and golden.