Chicken Mulligatawny Soup with Red Lentils
Soup made authentic with Sri Lankan herbs and spices, this chicken mulligatawny soup is great for lunch and starter menus. Discover the full recipe.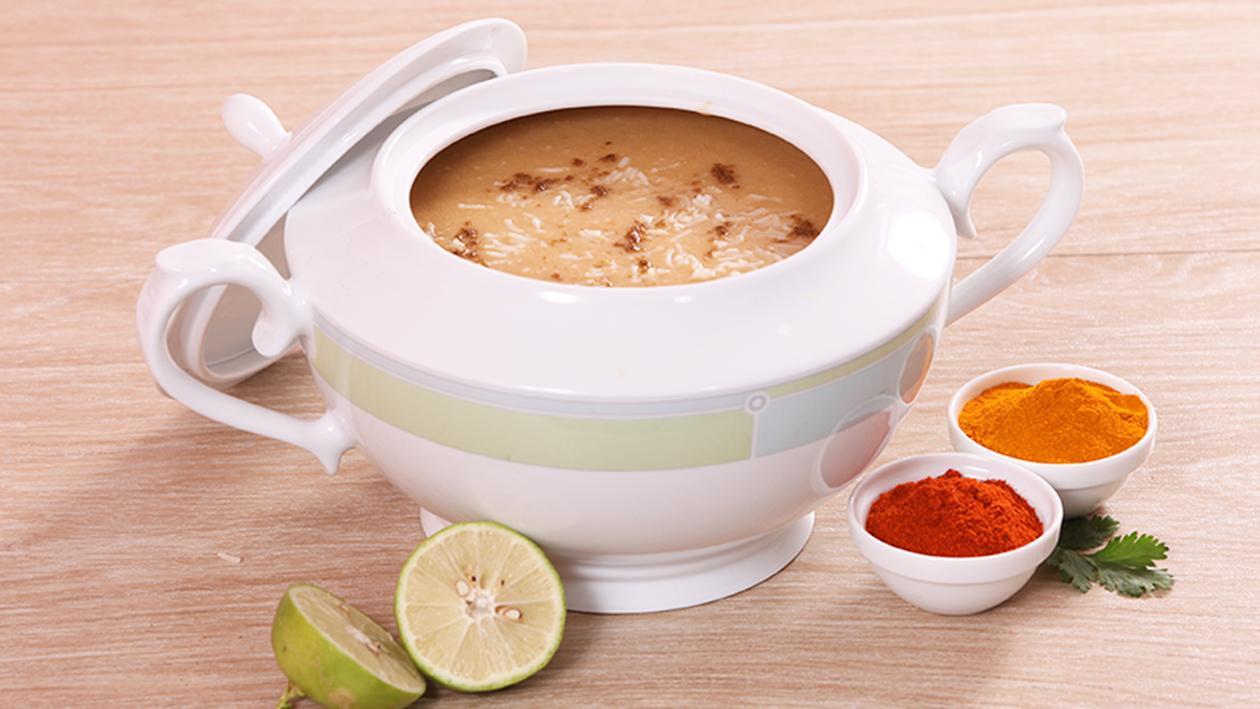 Ingredients
Chicken Mulligatawny Soup with Red Lentils
Split red lentils, rinsed and picked over

200 g

Garlic clcoves, thinly sliced

30 g

Ginger piece, sliced

10 g

Sri Lankan curry powder

30 g

Celery sticks, diced

50 g

Carrot, finely chopped

200 g

Salt and ground black pepper to taste

Fresh coriander - Roughly chopped

20 g

Rice - long grain, cooked

20 g
Preparation
Chicken Mulligatawny Soup with Red Lentils

Allow to boil the lentils for 20 minutes and while the lentils are cooking, heat the oil in a pot, sauté the onions, garlic and ginger for a few minutes, until the raw smell disappears, add the curry powder, ground cumin and turmeric and stir for a minute or two.
Add the celery and carrots and sauté for another few minutes, add the water, Knorr Chicken Seasoning Powder and bring to the boil, then turn down the heat and simmer until the celery and carrots are soft, take off the heat, and leave the soup base to cool down.
When cool, blend to a fine puree and return to the pot, add the lentils to the soup base, and simmer for an additional 5 minutes, until the soup is thick and creamy, can puree it again.
Before serving; Seasoned with salt and garnish with the fresh, chopped coriander, rice and squeeze over the lemon.