Chicken, Lentils and Moringa leaves Fried Rice
Chinese cuisine (especially fried rice) is very popular in Sri Lanka and we often add our own local spin to it! Here, we take this trend a step further. Adding lentils, moringa leaves and cashew nuts elevates the nutrition content of this Sri Lankan All-Time-Favourite dish.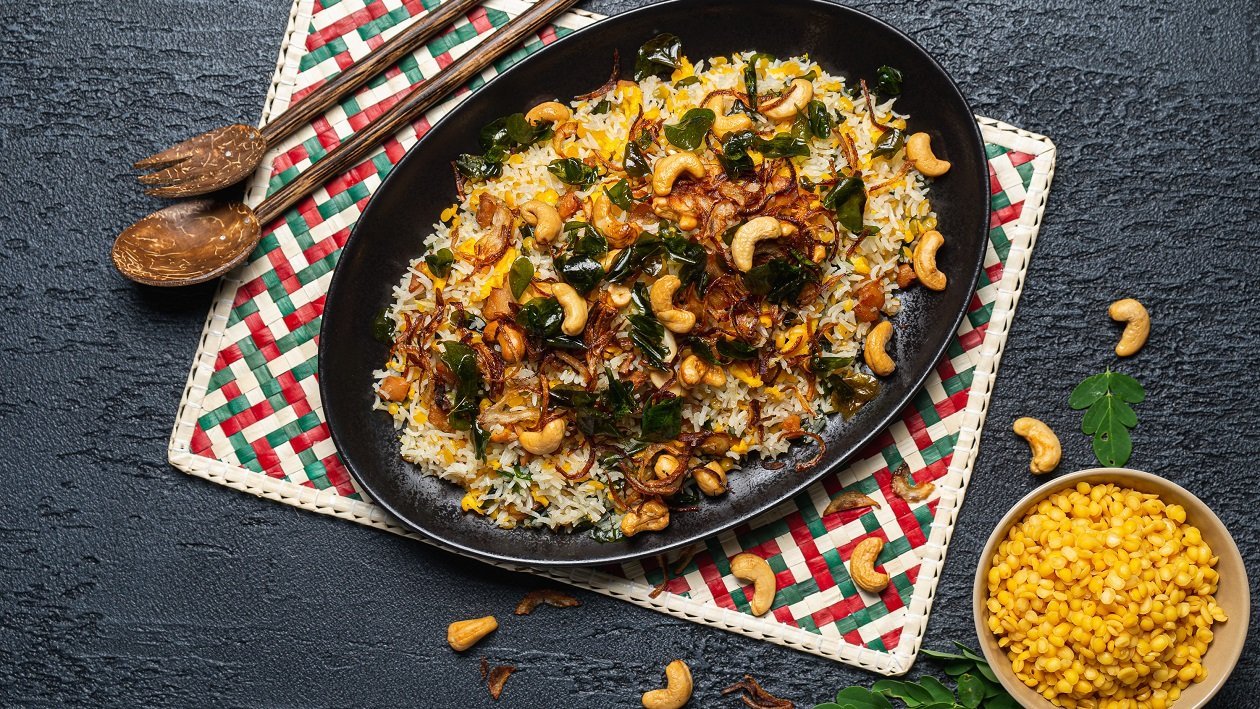 Ingredients
Chicken, Lentils and Moringa Leaves Fried Rice:
Yellow lentils, boiled

200 g

Chicken breast, cubed, seasoned and fried

300 g

Cooked basmati rice, allow to cool

2 kg

Cashew nuts, toasted or fried

30 g
Preparation
Chicken, Lentils and Moringa Leaves Fried Rice:

Moringa leaves, shallow fried in half of the oil, drain and toss with Knorr Aromat Seasoning Powder and leave it on the side.
Heat the remaining oil in a thick bottom pan or wok and sauté the garlic and ginger for few seconds; then add eggs and fry well.
Add onions, lentils, chicken and sauté for few seconds.
Stir in the rice with fried moringa leaves and Knorr Chicken Seasoning Powder to taste and fry for another few seconds.
Garnish with fried cashew & onions and serve hot.