Chicken Fried Rice
An easy to prepare dish with a special twist, this chicken fried rice is the perfect accompaniment to most dishes. Discover the full recipe and try it out.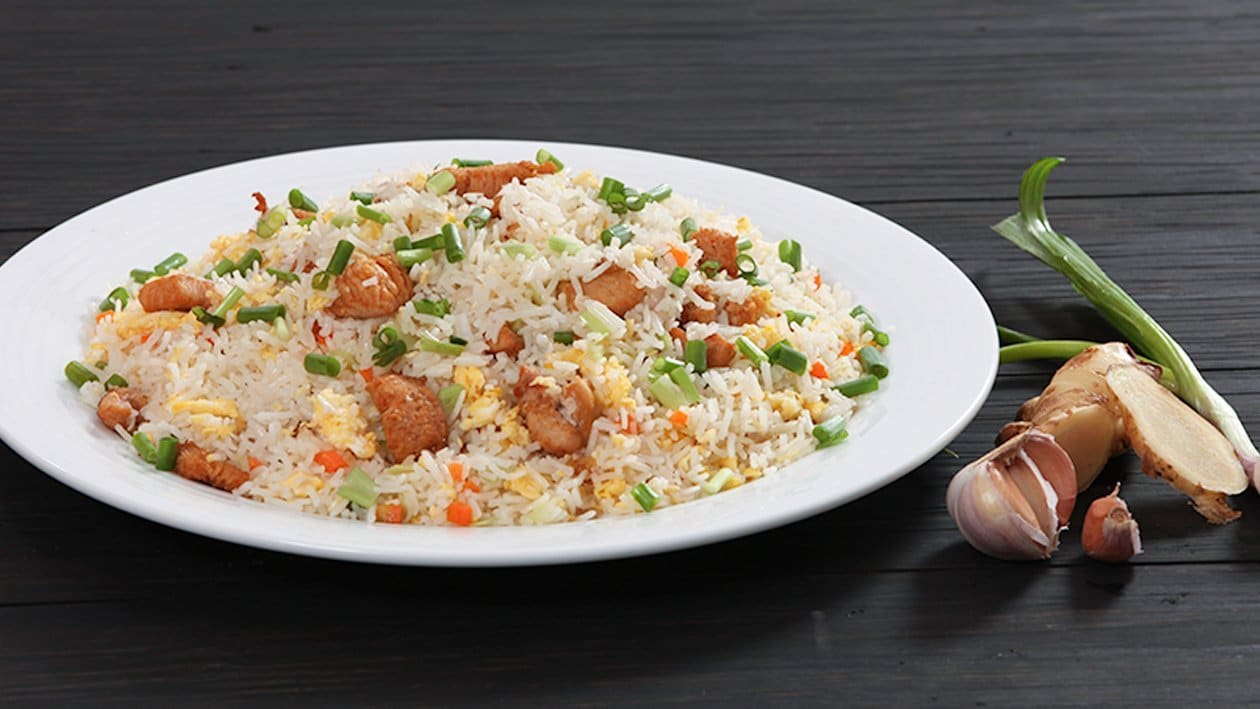 Ingredients
Preparation of Rice:
Eggs, whole, beaten

400.0 ml

Garlic - finley chopped

75.0 g

Ginger, finely chopped

40.0 g

Leeks, white part, diced

150.0 g

Cooked basmati rice, allow to cool

3.5 kg

Chicken breast, cubed, seasoned and fried

300.0 g

Spring Onions, diced

50.0 g

Spring onions for garnish
Preparation
Preparation of Rice:

Heat the oil in a thick bottom pan or Wok and add beaten eggs and fried well.
Add garlic and ginger paste and sauté for few seconds.
Add onions, carrot, leeks and sauté for few seconds.
Stir in the rice with Knorr Chicken Seasoning Powder to taste, fried chicken cubes, green spring onions and wok fry for another few seconds.
Garnish with diced green spring onions.