Chicken, Black Kaupi and Paneer Kadai
Full of flavour and simply delicious, this Chicken & Paneer Kadai dish is easy to make with Knorr Chicken Seasoning Powder. Give the recipe a go today.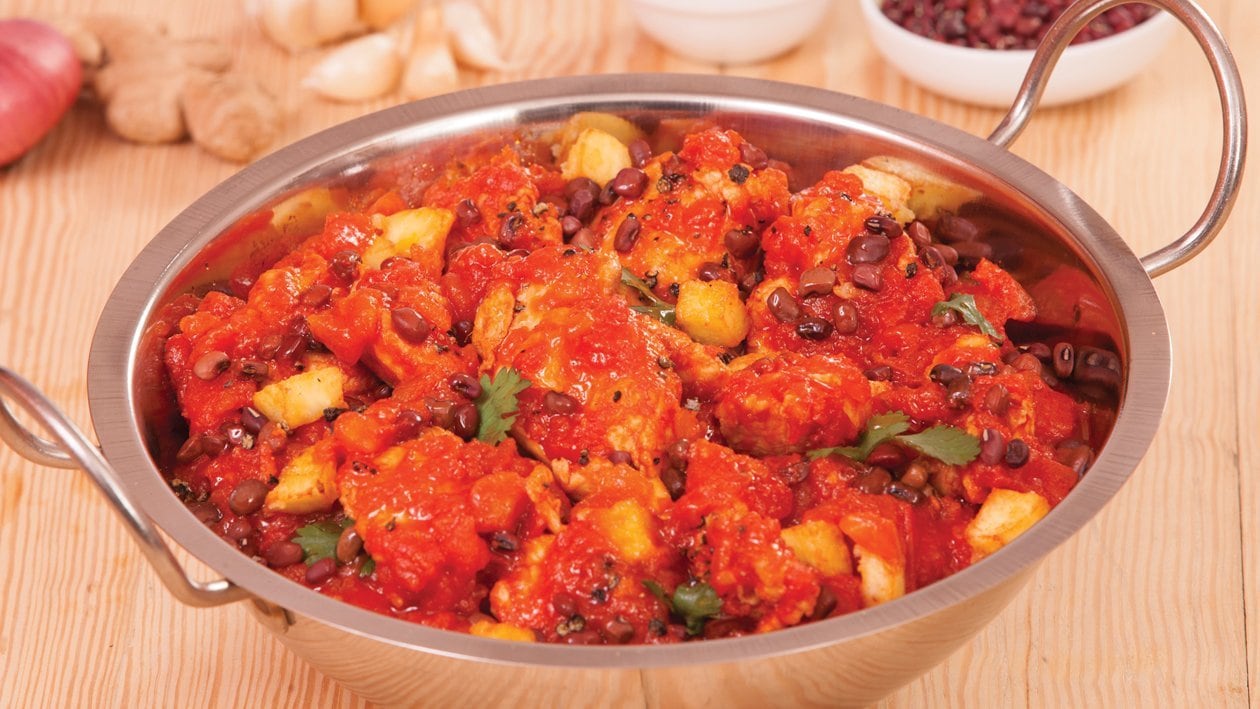 Ingredients
Preparing the Dish:
Chicken breasts, sliced

1.5 kg

Kaupi beans, black, boiled

300.0 g

Paneer cheese, cubed and fried

300.0 g

Black pepper, cracked

10.0 g

Garam masala, powder

5.0 g

Coriander leaves, coarsely chopped

25.0 g
Preparation
Preparing the Dish:

Heat oil in a kadai pan; add onion and sauté till lightly browned.
Add half the ground spice powder and redchilli flakes, ginger, garlic paste and continue to sauté for three to four minutes.
Add Knorr Tomato Pronto, Knorr Chicken Seasoning Powder and continue to sauté till the tomatoes become soft.
Add chicken and stir for few minutes; then add coriander leaves and the remaining ground spice powder and mix, add half a cup of water and stir.
Cover and cook on medium heat until the chicken is done, finally add kaupi, cheese and stir for a while; sprinkle the garam masala powder, fresh coriander and serve hot.