Chicken Biryani - Beruwala Style
This chicken biryani dish is based on the flavors of Hyderabad. This Beruwala style recipe is a firm favourite, perfect for your menu. Check it out now.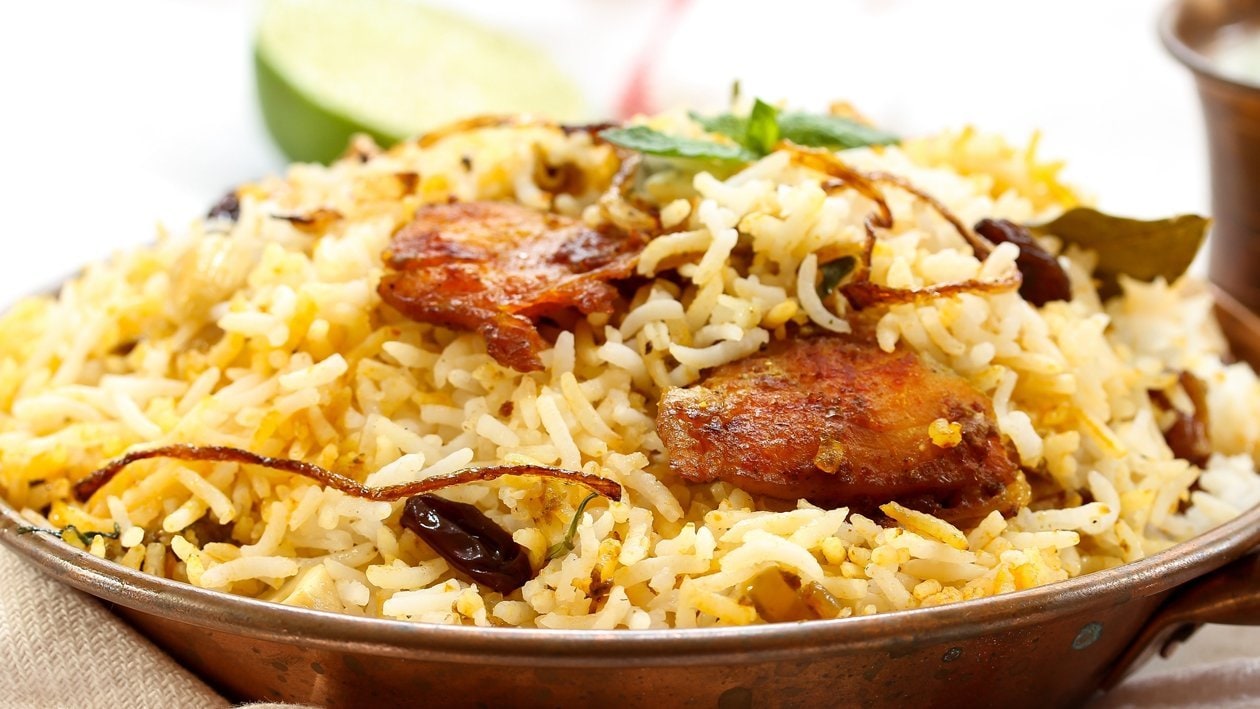 Ingredients
Rice Preparation:
Chicken thighs, cut into 2 inch pieces, slightly seasoned

600.0 g

Basmati rice, soaked for 2 hours, boiled in seasoned water

1.0 kg

Green chilies, sliced

30.0 g
Garnish and Serving:
Coriander leaves, coarsely chopped

20.0 g

Mint leaves, coarsely chopped

20.0 g

Onions, sliced and fried to golden

200.0 g
Preparation
Rice Preparation:

Heat the ghee oil in a thick bottom pan, add onions and sauté till golden.
Add ½ the tomatoes, garlic, ginger, curry leaves, rampe leaves, green chilies and sauté till fragrant; meanwhile mixed the curd & water together and leave it on a side.
Add seasoned chicken, curd mixture, Knorr Biryani mix, Knorr Chicken Seasoning Powder, Knorr Lime Seasoning Powder and cook further for 5 minutes.
Reduced the fire to the minimum, add cooked rice on top of the chicken mixture; cover the pan with a lid and cook till done; approximately 8 minutes.

Garnish and Serving:

Finally Sprinkle chopped coriander, remaining tomato, mint and fried onion; stir softly and serve hot.