Chicken Bean Casserole
This Chicken bean casseroles is a quick and easy meal. This Mexican fusion recipe is a great dish that can be made ahead of time. Try the recipe today.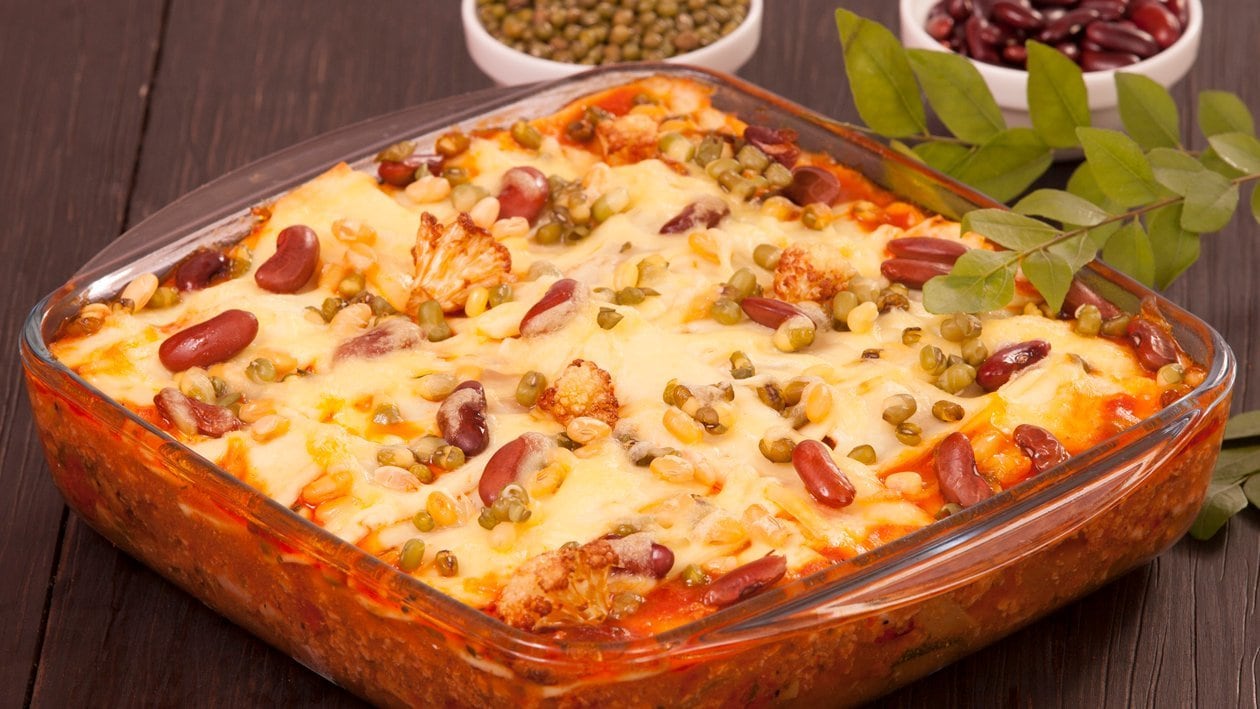 Ingredients
Chicken Bean Casserole:
Chicken thighs, cut into 2 inch pieces, slightly seasoned

1.0 kg

Curry leaves, coarsely chopped

10.0 g

Red kidney beans, cooked

200.0 g

Soya beans, cooked

200.0 g

Mung beans, cooked

200.0 g

Cauliflower florets

300.0 g

Paneer cheese, sliced

300.0 g

Cheddar Cheese, grated

200.0 g

Black pepper, cracked

5.0 g
Preparation
Chicken Bean Casserole:

In a bowl, stir together chicken, Knorr Chicken Seasoning Powder, curry leaves, nutmeg and vinegar; set aside for 1 hour.
Meanwhile, preheat oven to 250°C. In a baking dish, toss cauliflower florets with ½ the olive oil; bake until tender; reduce oven temperature to 200°C.
Heat remaining olive oil in a thick bottom pan; sauté the onions, garlic & marinated chicken until brown and crisp; add all beans and cook for 5 minutes
Finish with Knorr Tomato Pronto and roasted cauliflower and cook for few minutes; adjust seasoning.
Transfer the stew into a baking dish and spread paneer cheese on top.
Top with cheddar and bake until cheese is completely melted and bubbly.