Chicken and Vegetable Cacciatore Asian Style
A traditional Italian chicken stew, this Chicken Cacciatore recipe creates authentic flavour. The perfect addition to any menu, check out the recipe today.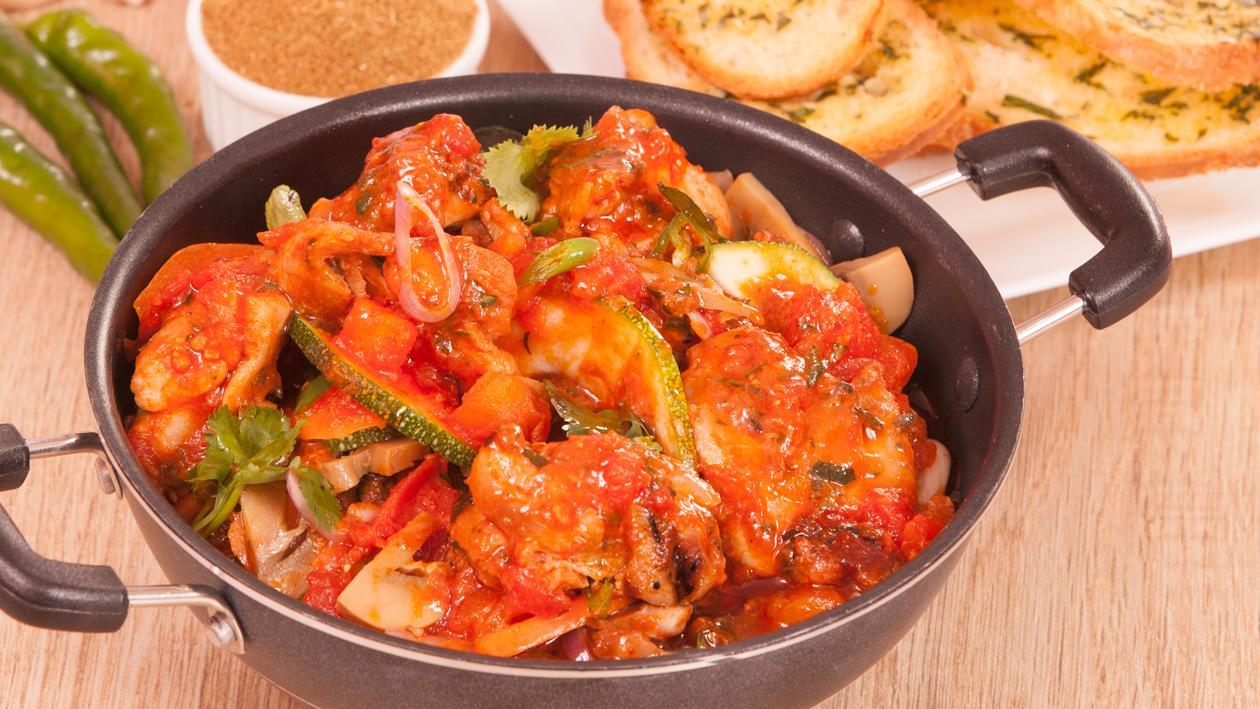 Ingredients
Method:
Chicken thighs, cut into 2 inch pieces, slightly seasoned

2 kg

Large onions, thinly sliced

100 g

Garlic cloves, finely chopped

40 g

Green chillies , sliced

20 g

Button mushrooms, sliced

200 g

Curry leaves, coarsely chopped

10 g

Coriander, fresh, chopped

10 g

Black pepper, cracked

5 g
Preparation
Method:

Heat the oil in a large heavy-based saucepan over medium-high heat, cook the chicken, onion and garlic, stirring occasionally until brown and crisped.
Add the wine and reduced to half; add Knorr Pronto Tomato, cumin, chillies and sliced vegetables; reduce heat to medium-low and cook, stirring occasionally by adding Knorr Chicken Seasoning Powder for few minutes or until the sauce thickens.
Add the coriander, curry leaves and simmer stirring occasionally for another few minutes until the vegetables are tender; adjust pepper to taste.
Serve with the garlic & herb bread.